Hansel & Gretel
An opera poster created using Gingerbread 18in x 24in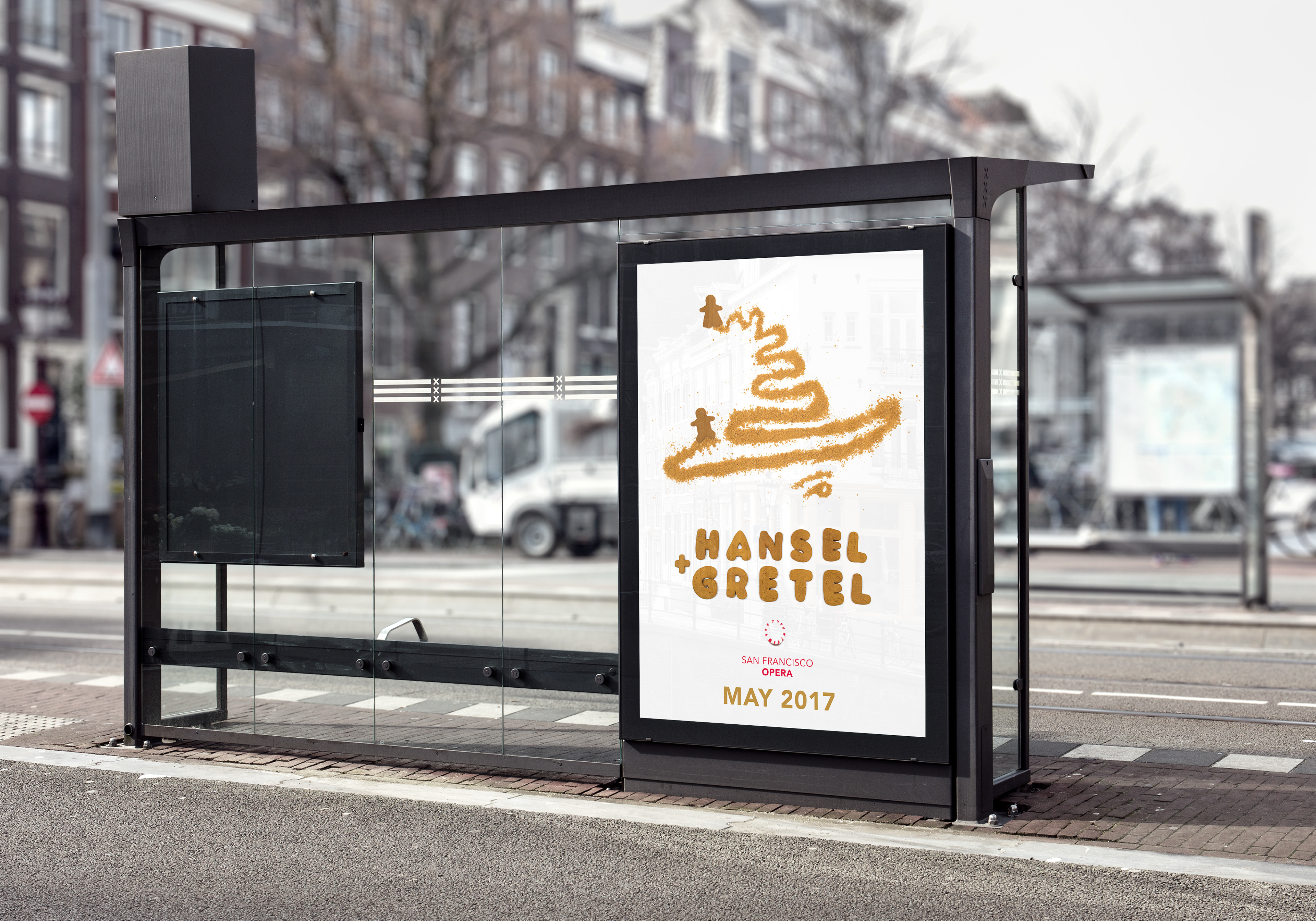 For this project, we had to plan and construct a three dimensional illustration and photograph it with a certain purpose in mind. I wanted to experiment with constructive type. Inspired by the large Opera posters seen all throughout the Vienna U-Bahn, so my application of this project would be an opera poster. I chose the opera Hansel and Gretel and thought about different ways of using candy, gingerbread, and breadcrumbs to construct a dynamic image while also hinting at the plot of the opera. I knew I wanted the letters of "Hansel & Gretel" to be made out of Gingerbread, so I ordered some cookie cutters online. After that I sketched different ways that the two gingerbread figures could combine with the breadcrumbs and other elements to create the witch's silhouette.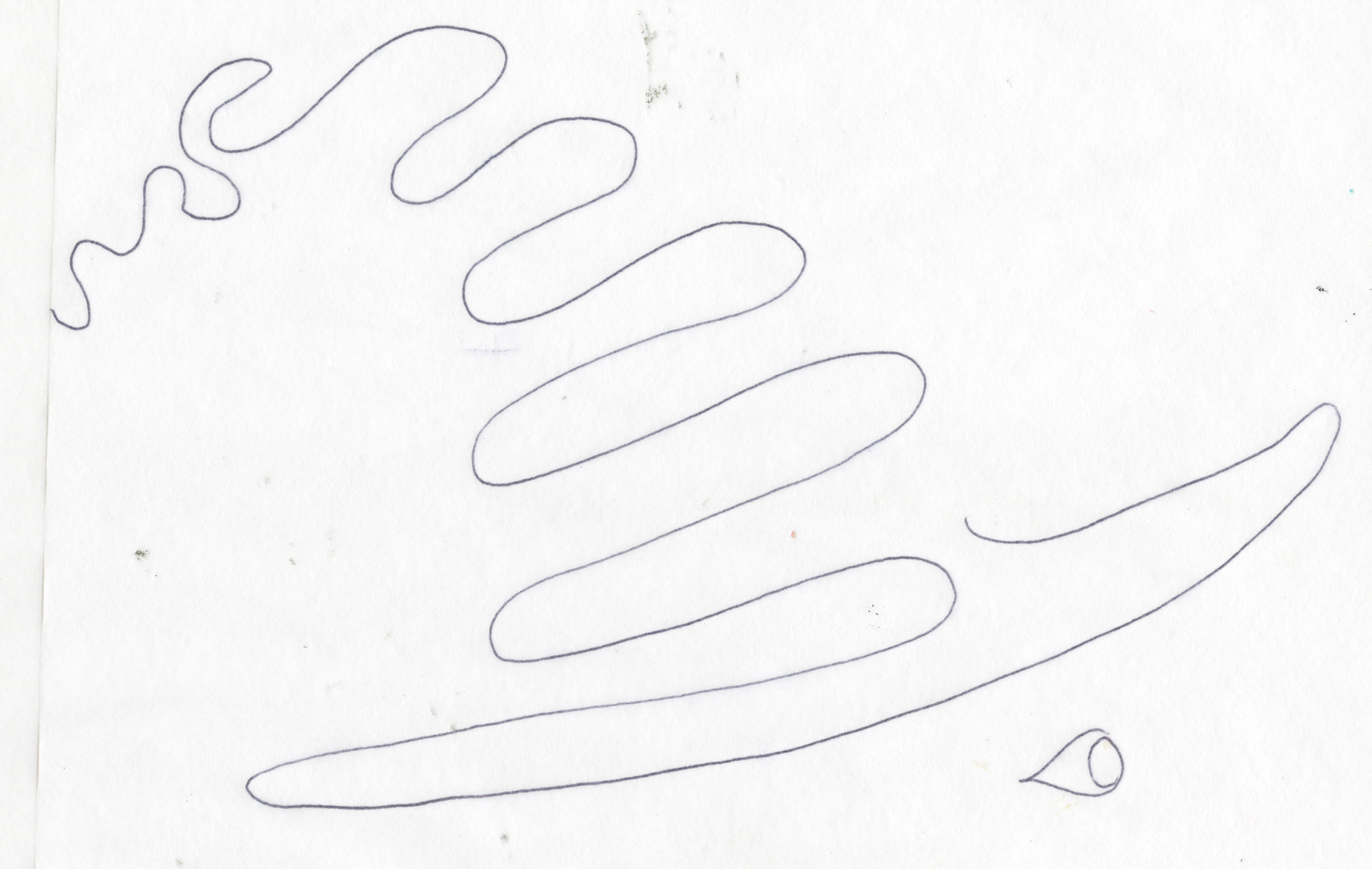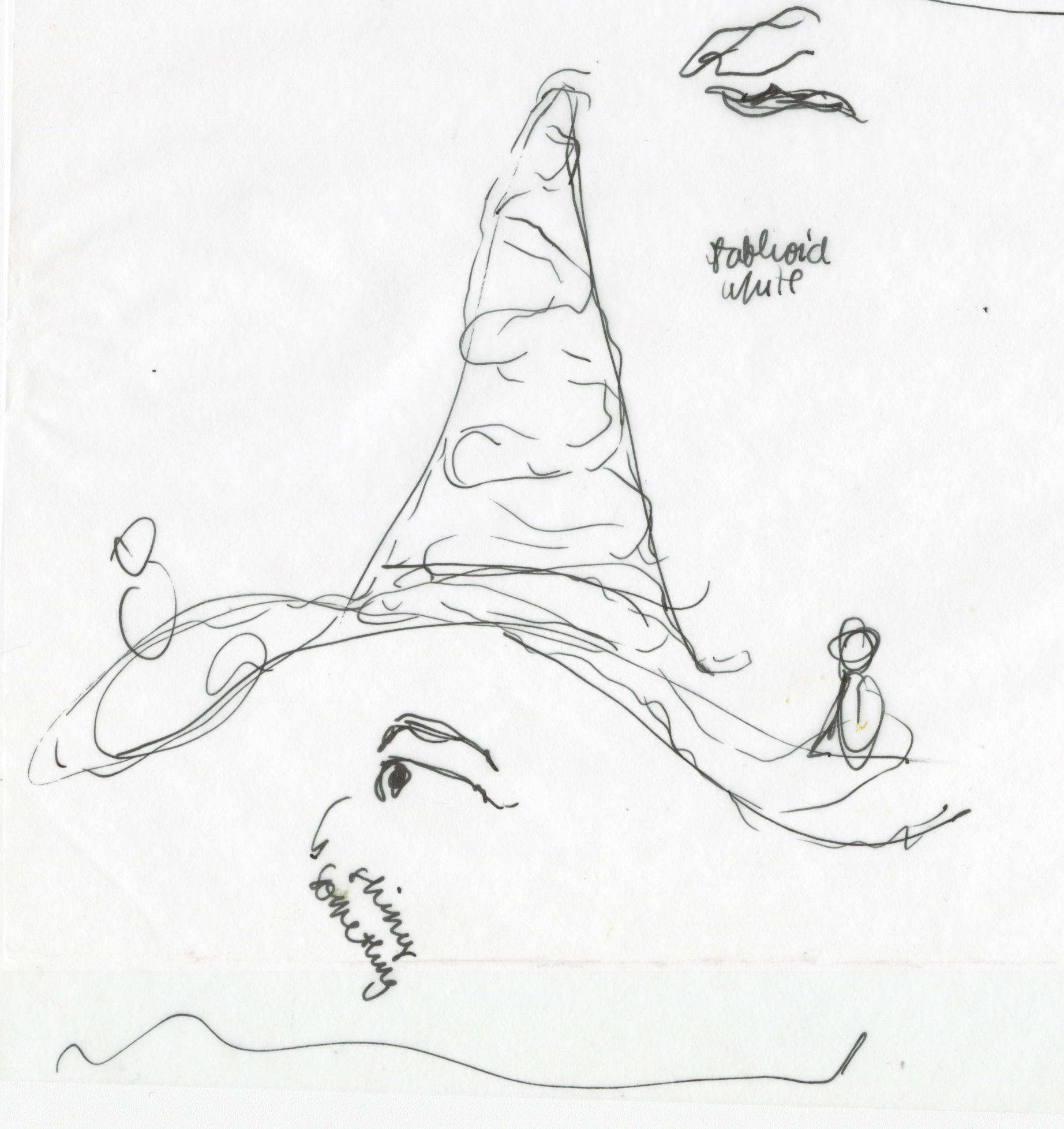 I tried several iterations for the hat in the studio with all of my candy and breadcrumbs. Critical in achieving the recognizable side profile was getting her eye right. I tried first to make it out of licorice. For the bread crumb trail, I tried to use white bread crumbs first. When the hat was still not apparent, I tried filling in the trail with gumdrops.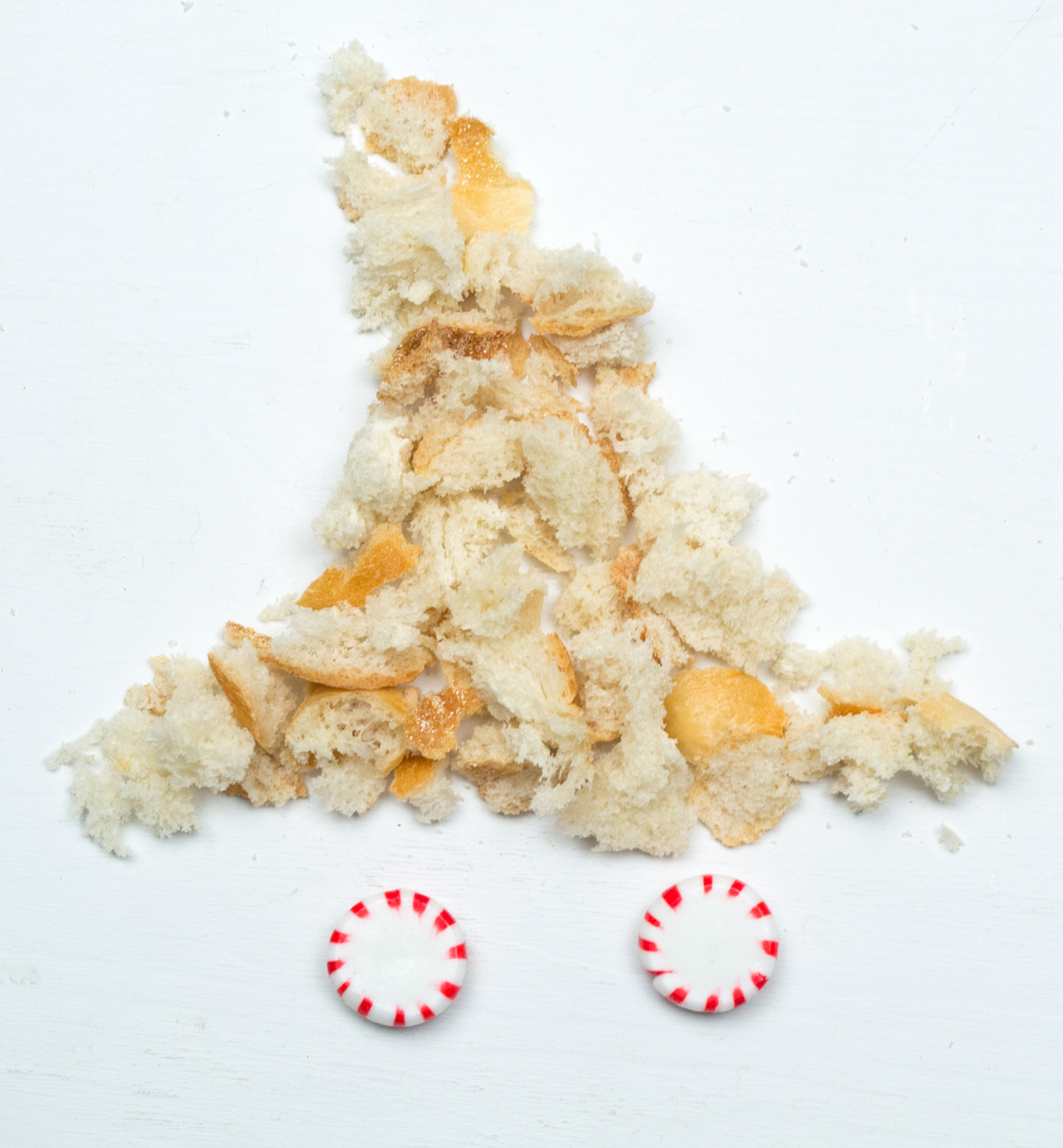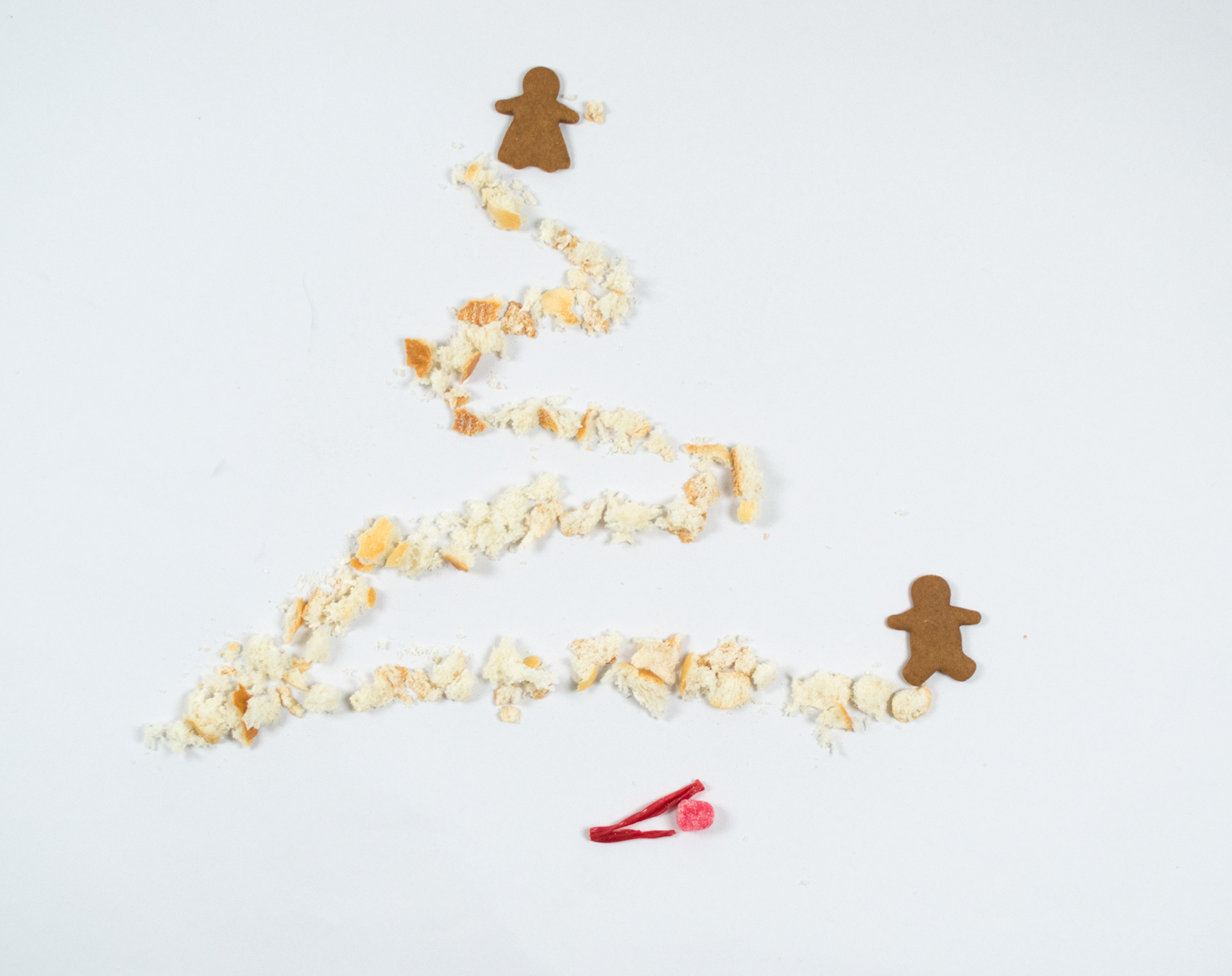 On the First Shoot, I also tried many iterations of how the Gingerbread title could be laid out.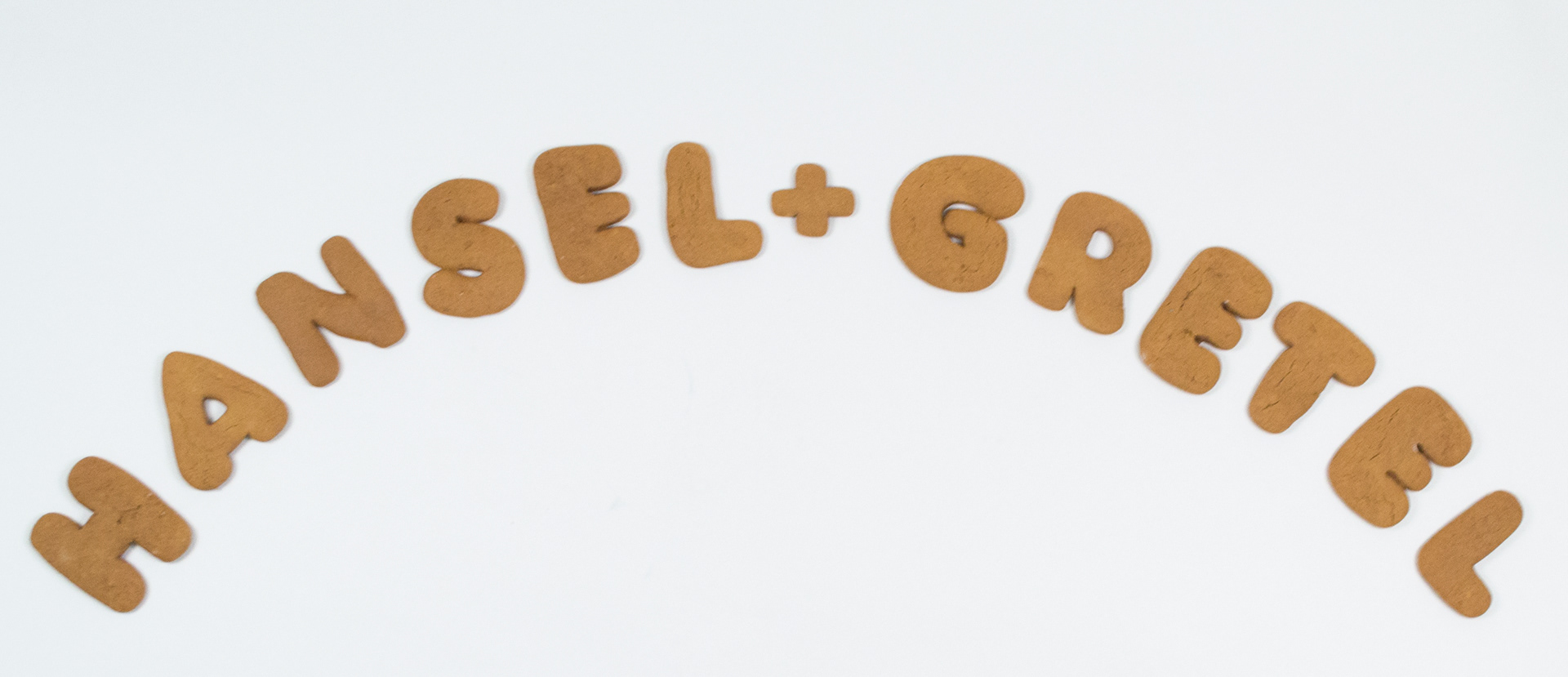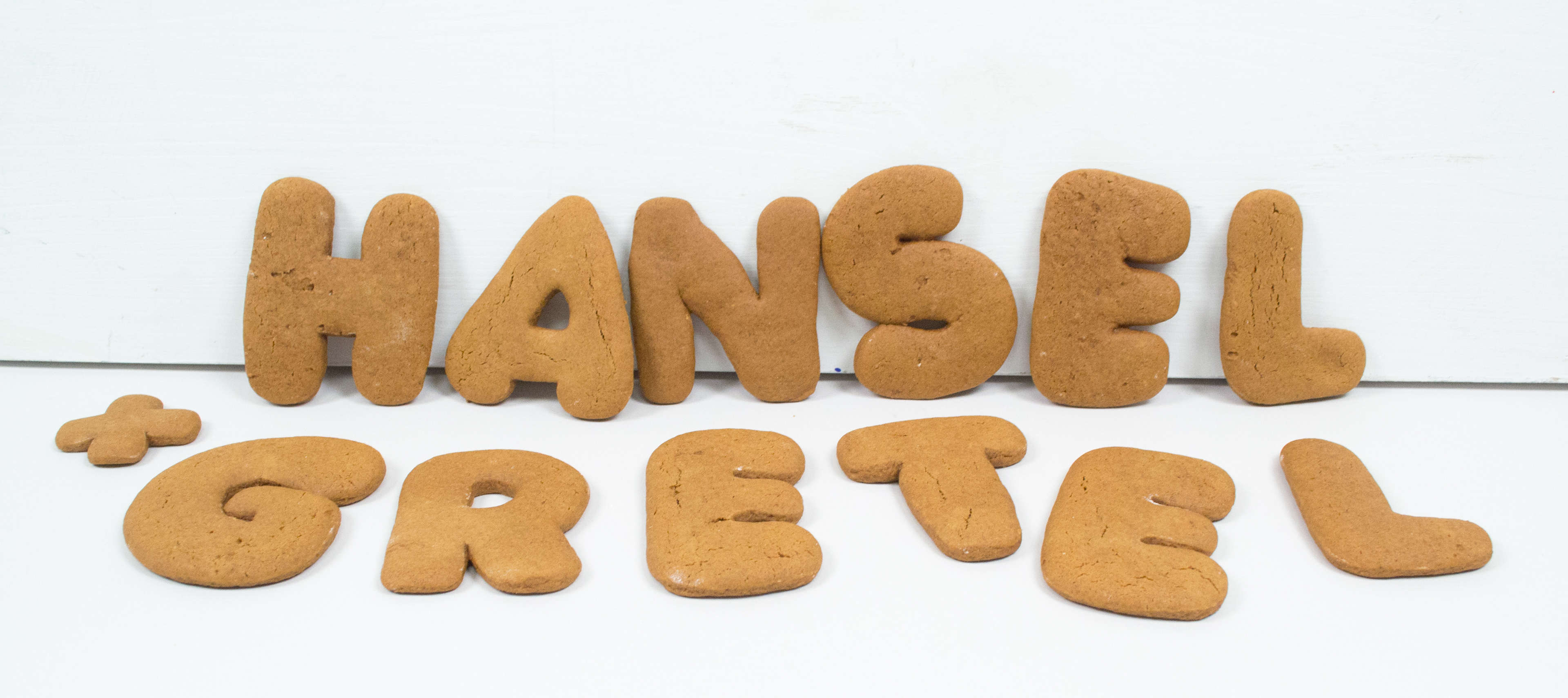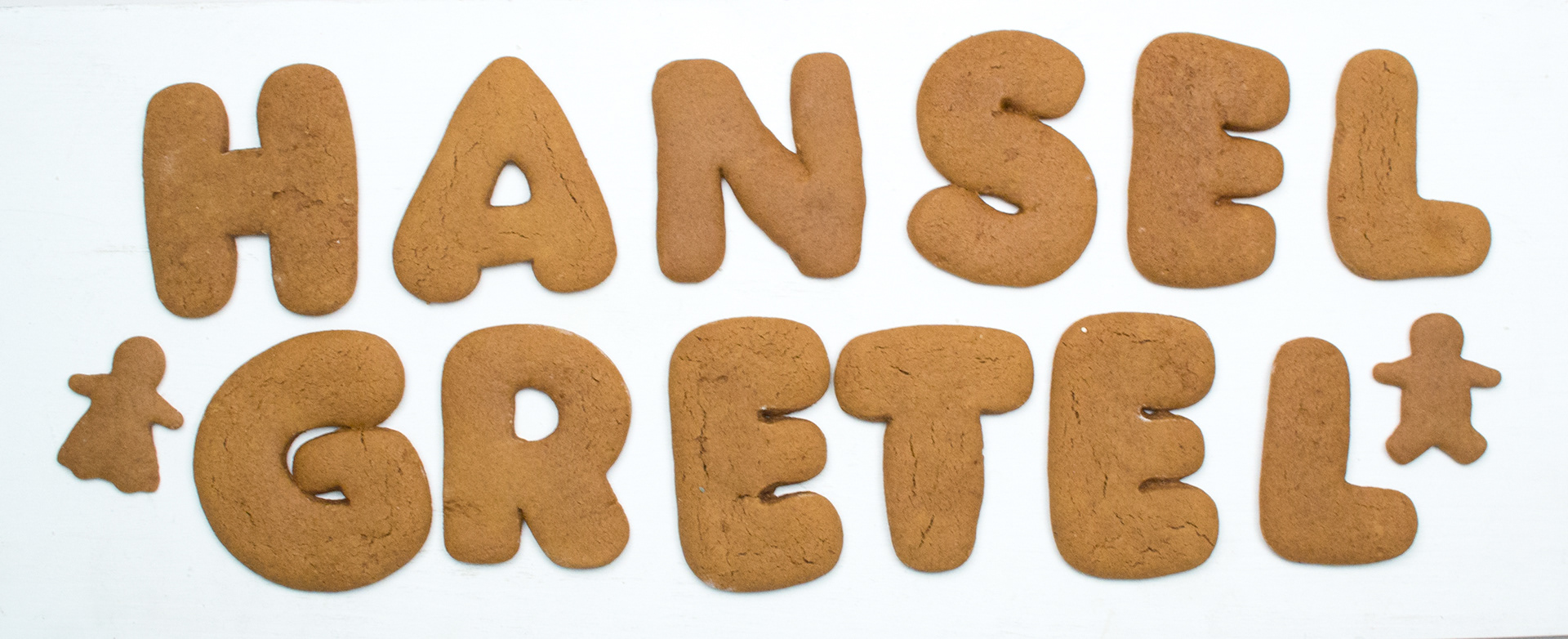 I went back into the studio to experiment with the form of the hat and the eye. I brought Twizzlers, with which to experiment making different eyes and writing out the composer's name with.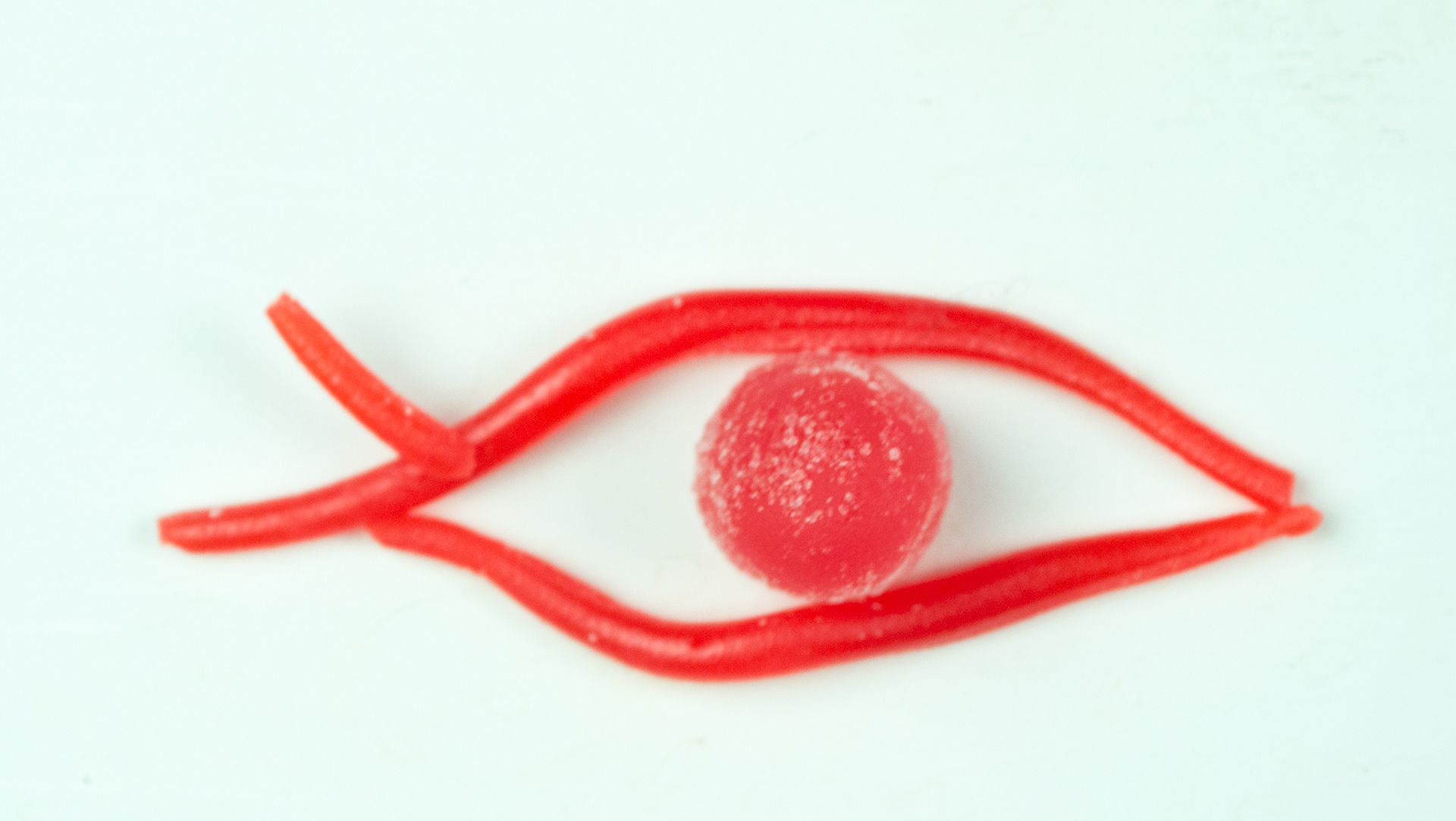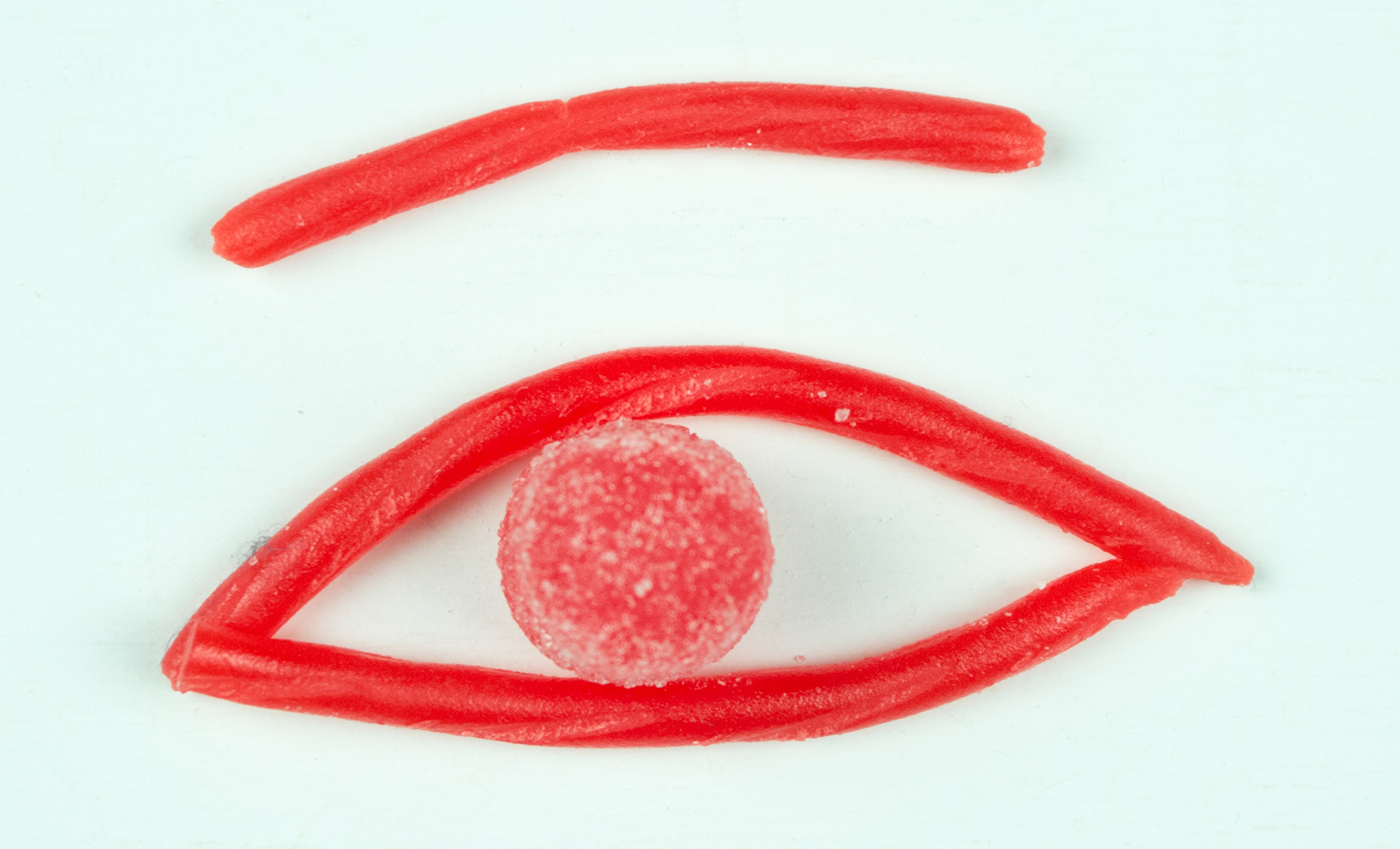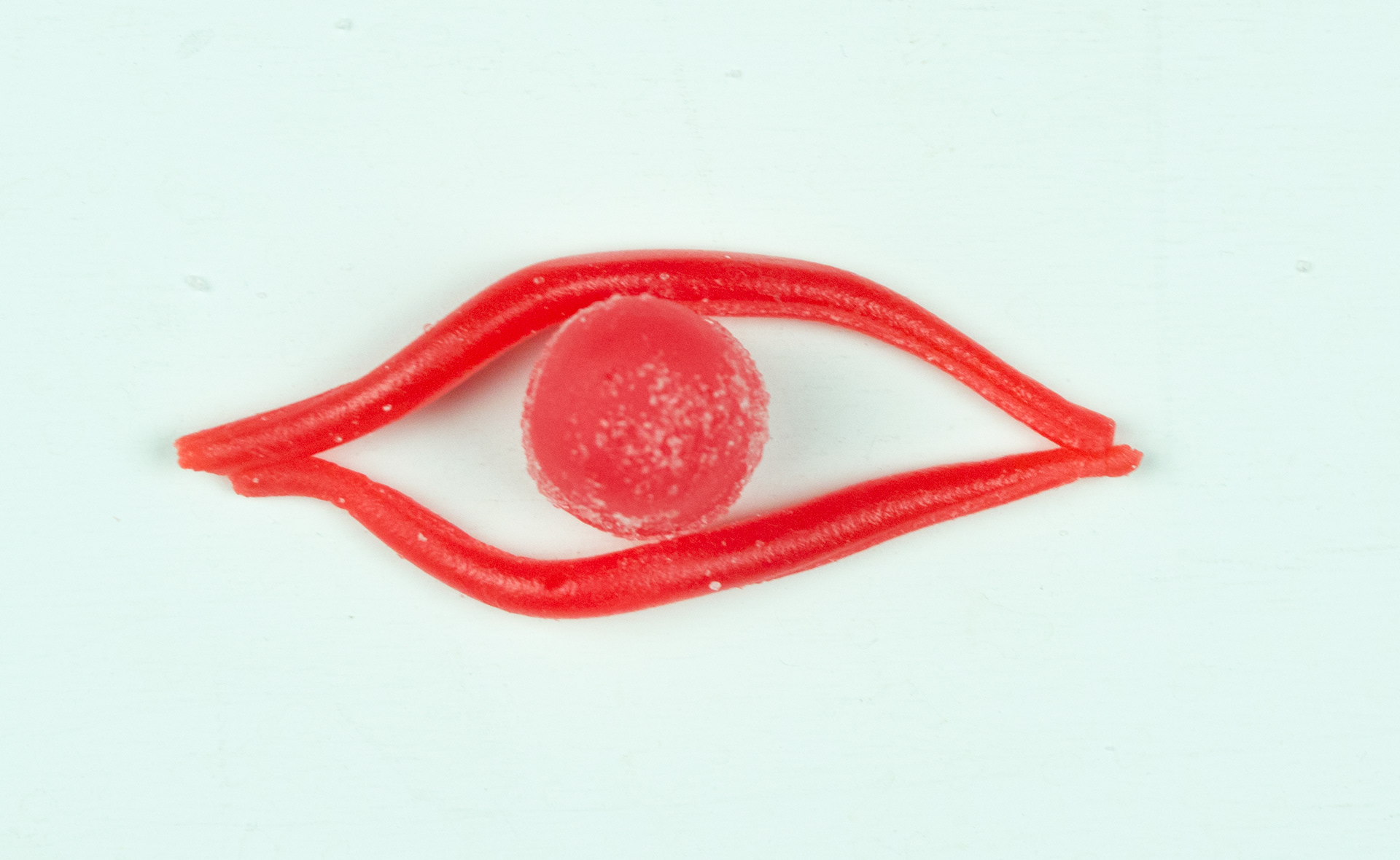 I created a more clear breadcrumb trail out of Belvita cookies, as the white bread in my earlier shoot had been lost on the white background. I also experimented with creating the witch's eye out of bread crumbs as well.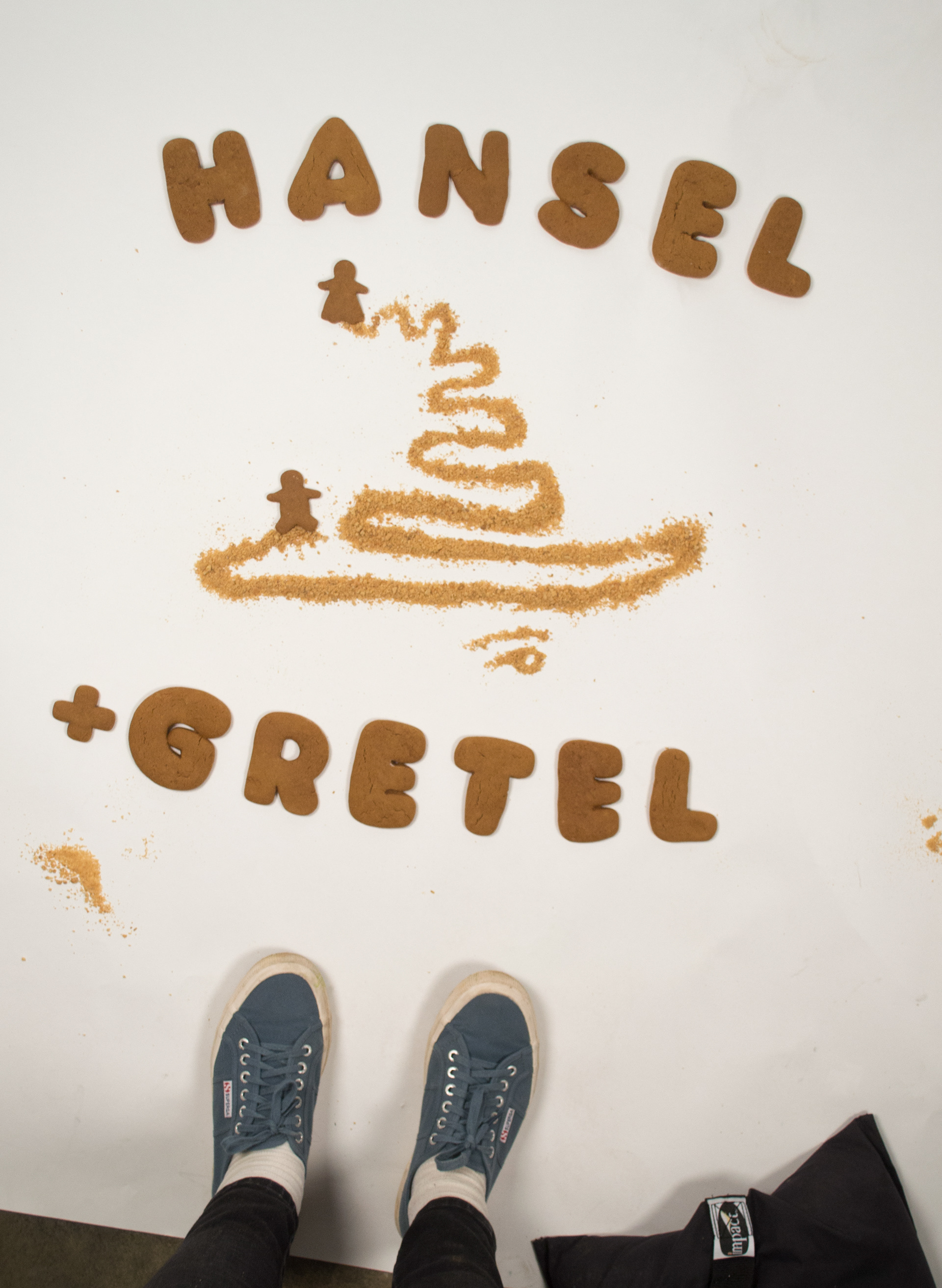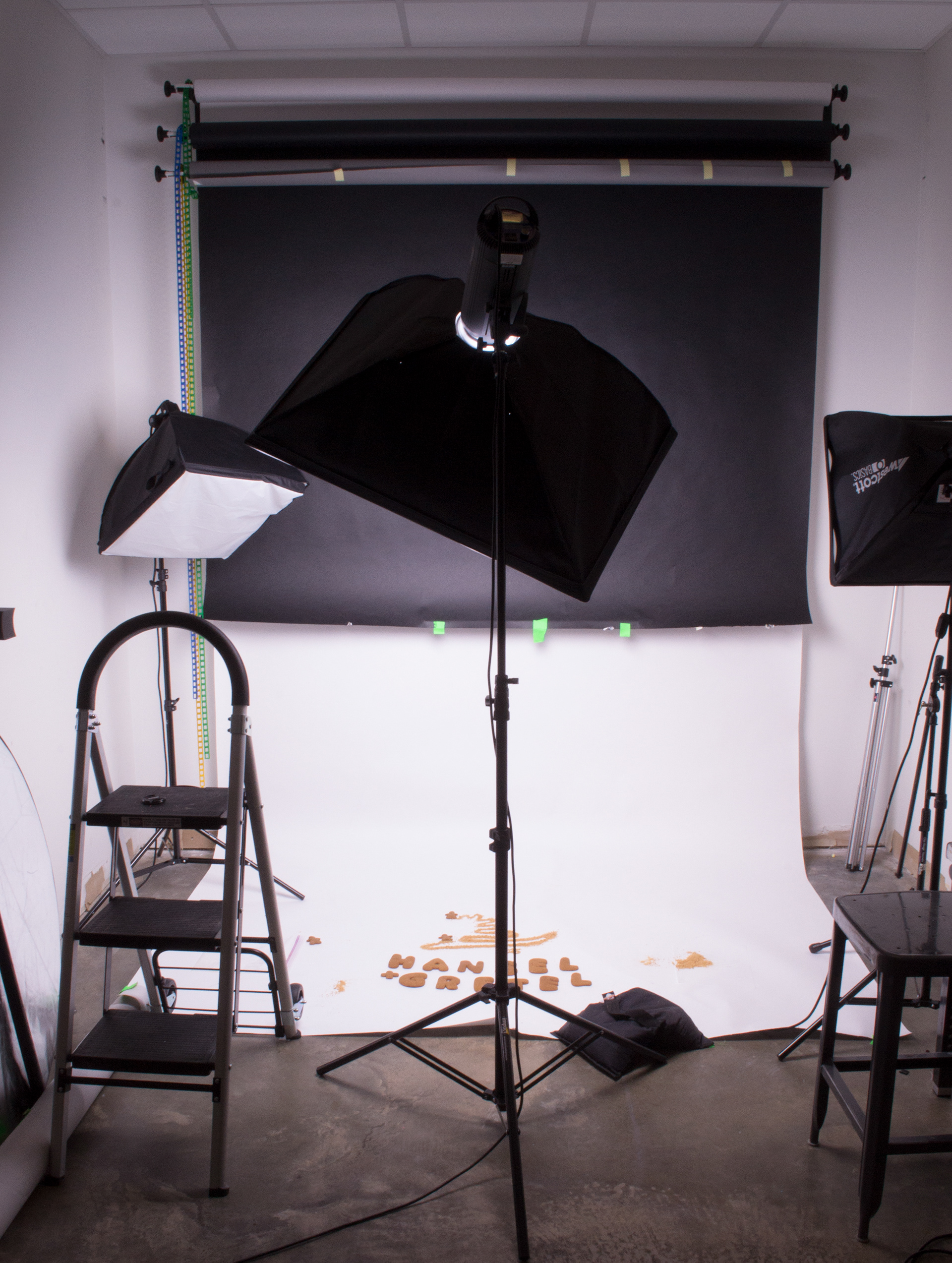 Studio Set Up. I experimented with continuous lighting as well as strobe lighting.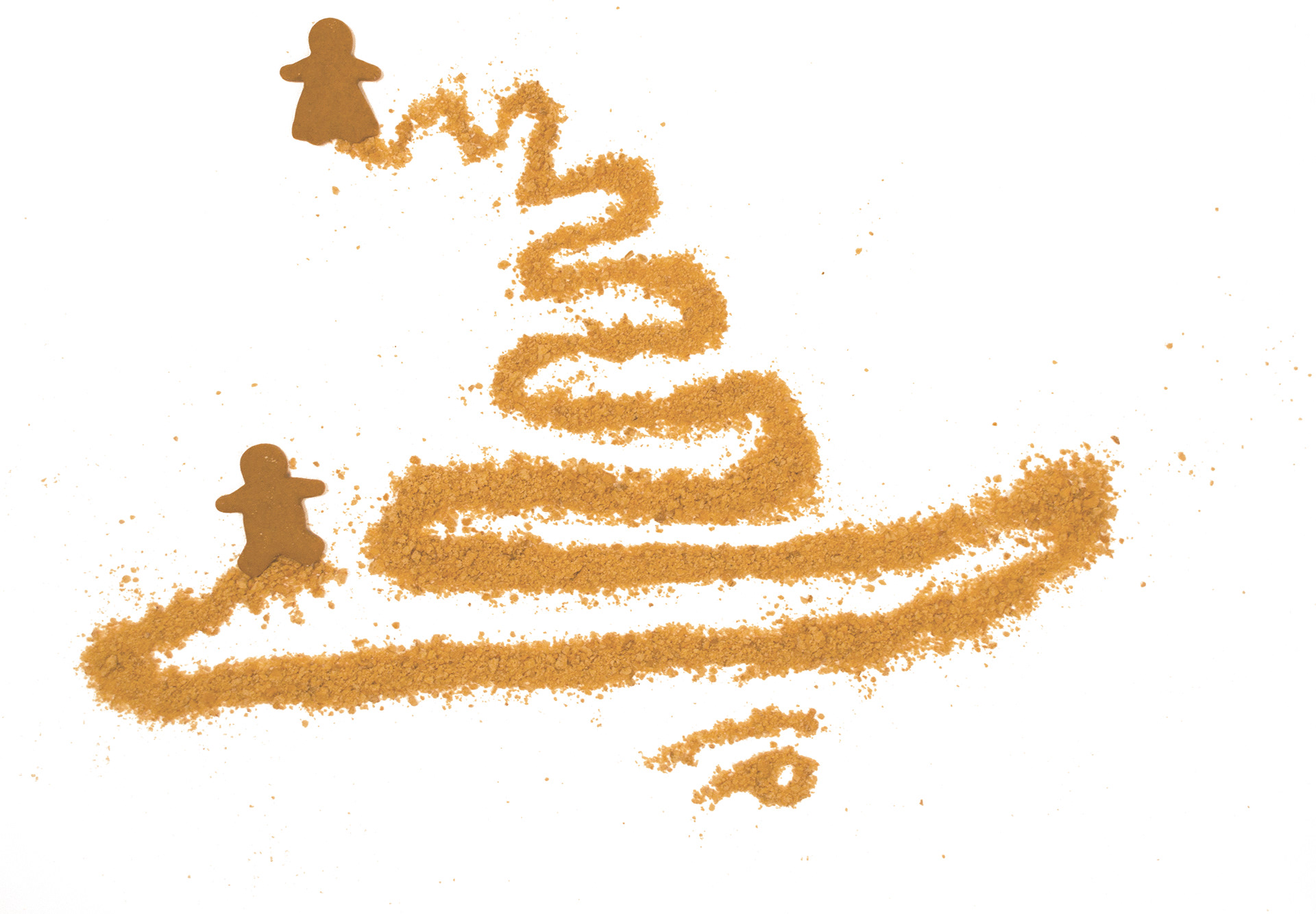 I picked the San Francisco Opera for this poster, because I remembered their logo as a starburst form. I saw the opportunity to replace the starburst with a Starlight mint, to give the poster a playful feeling.