Carnival of the Animals
An invitation and RSVP card for an Orchestra Gala themed around Carnival of the Animals 6in by 14in Accordion Fold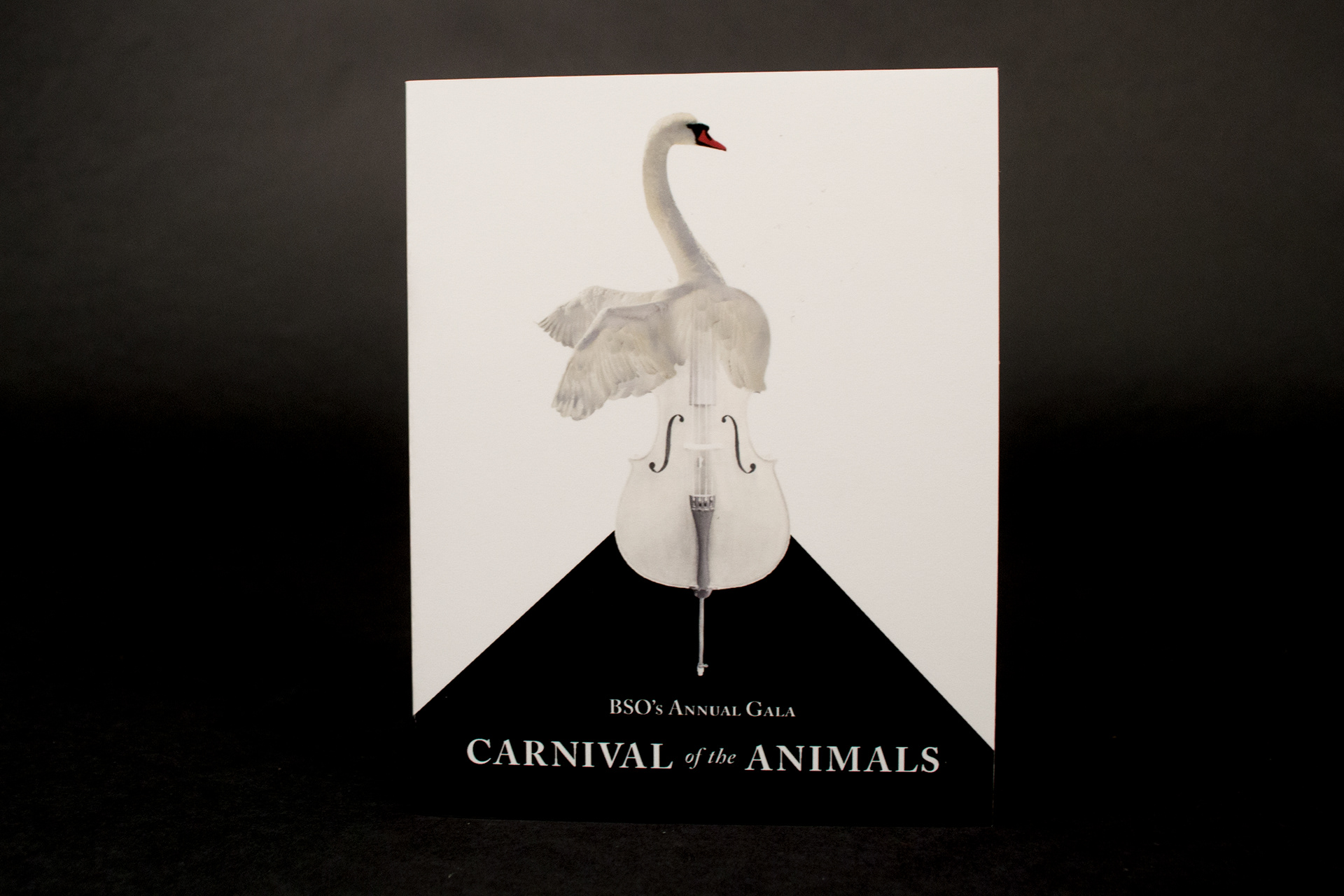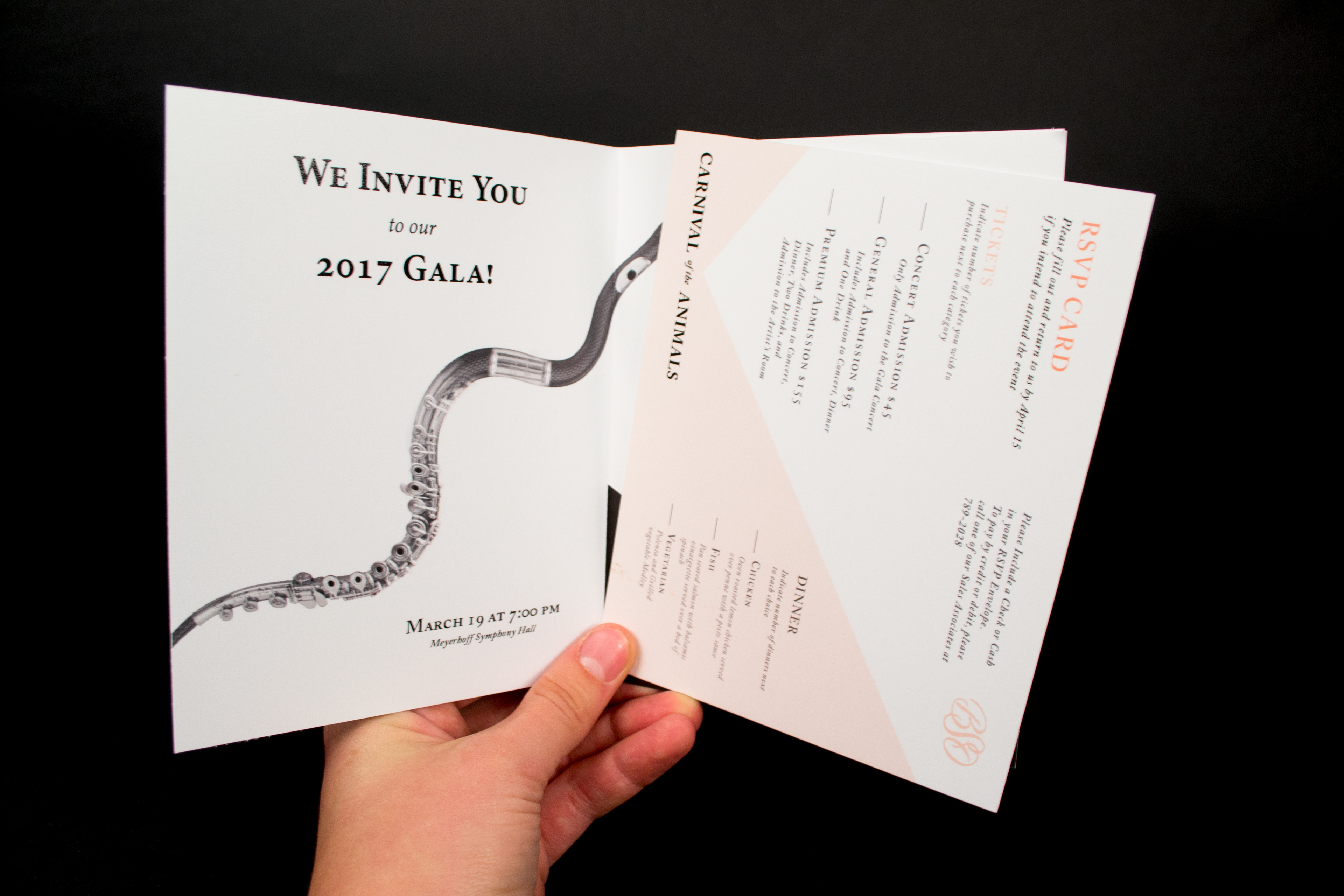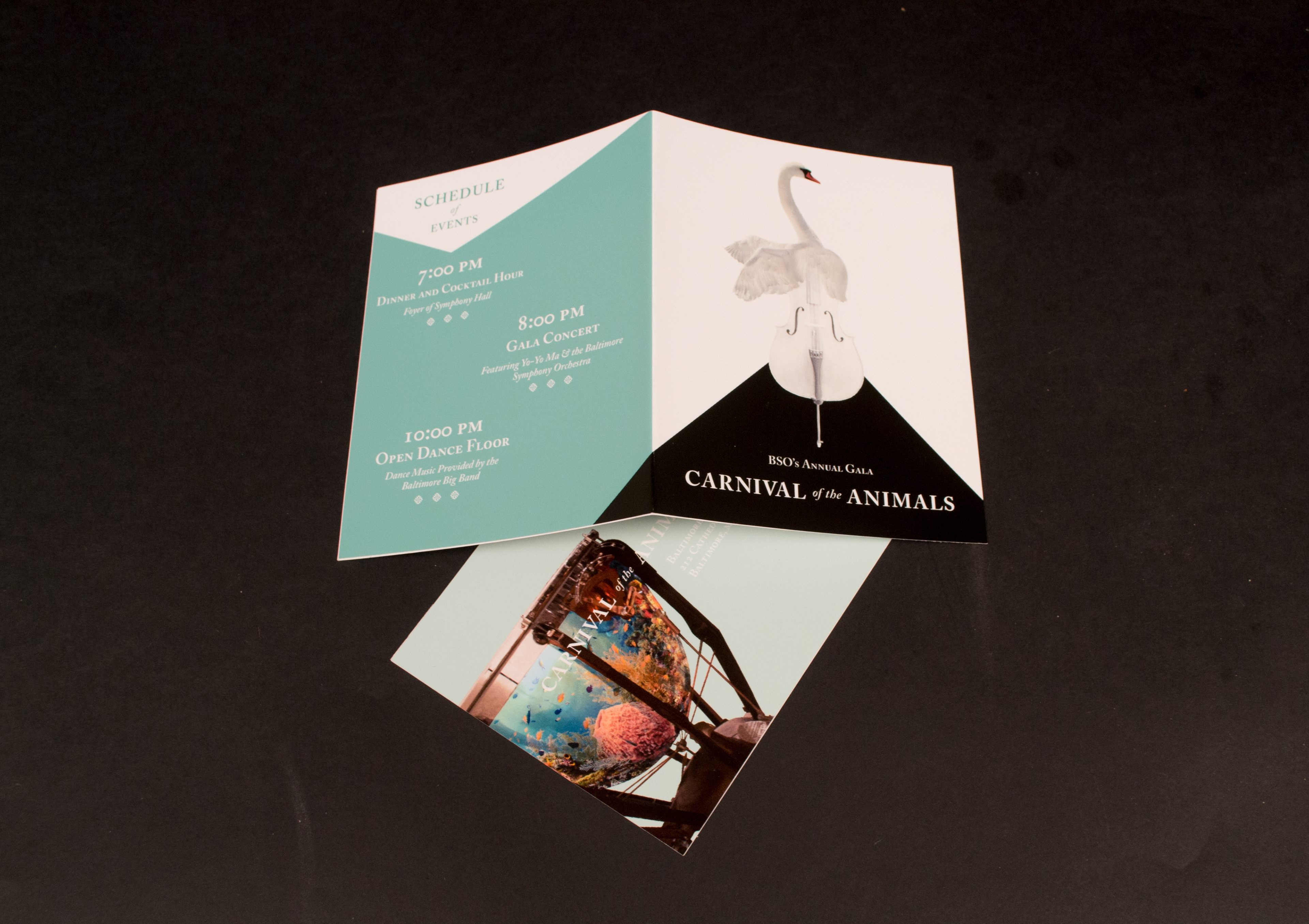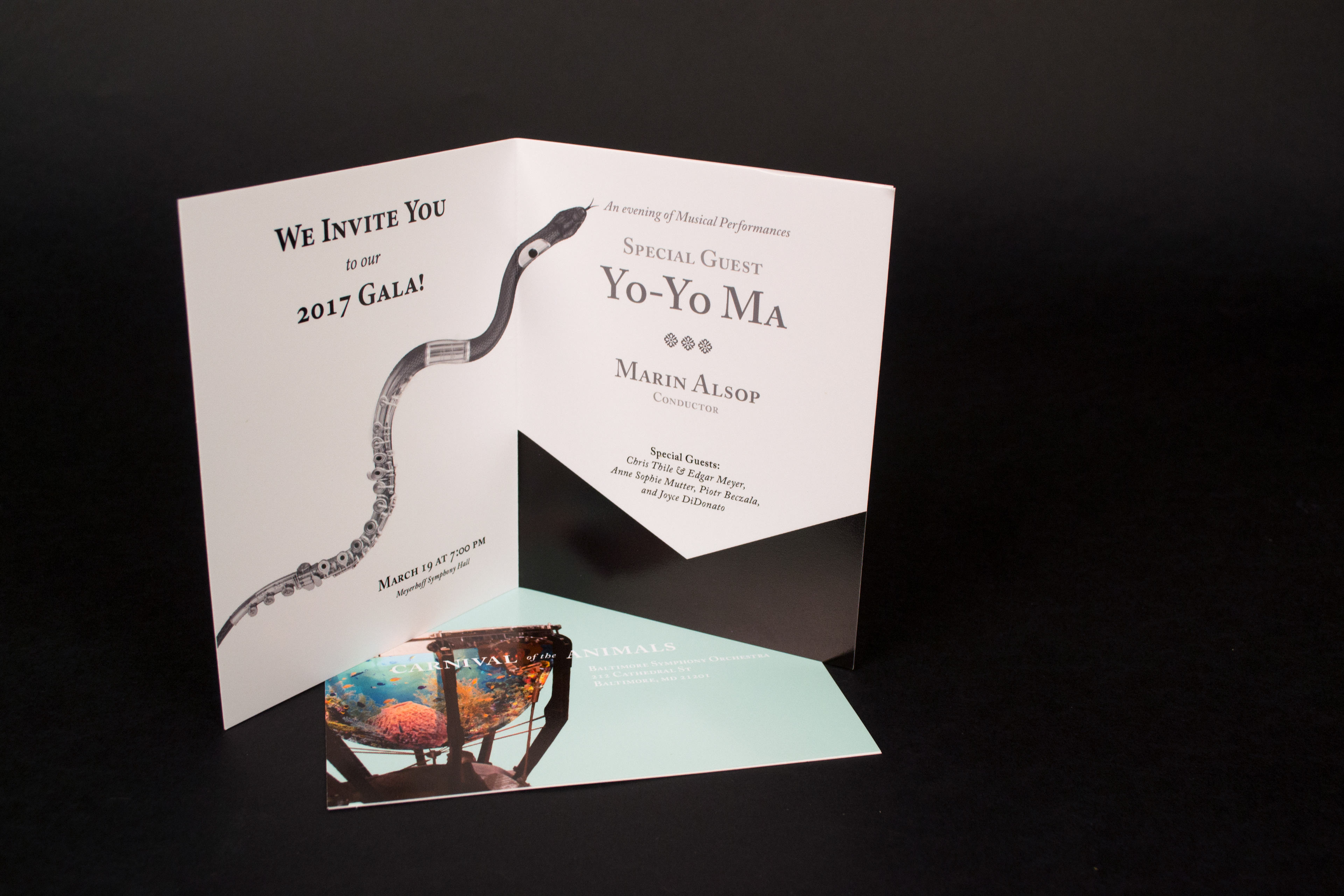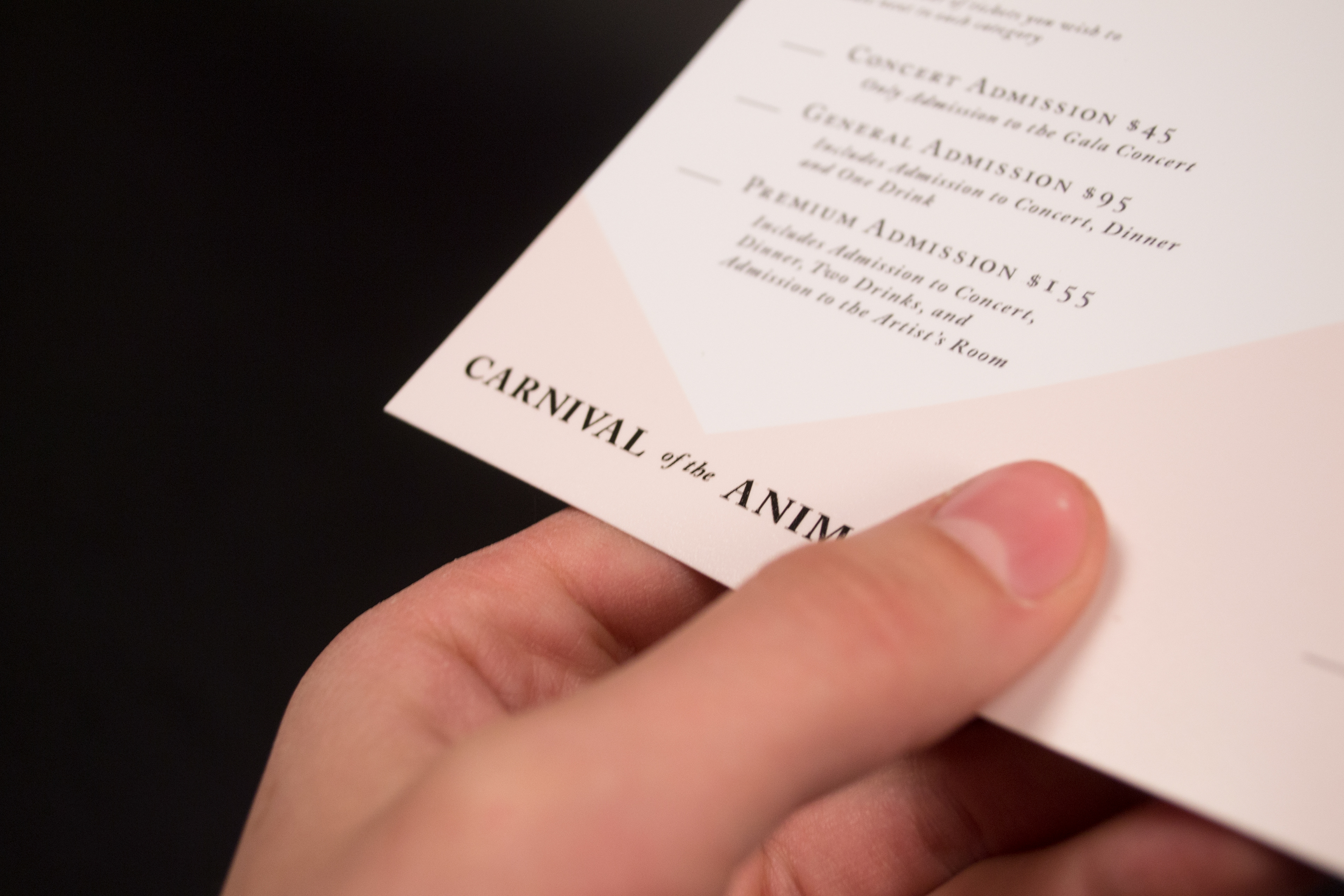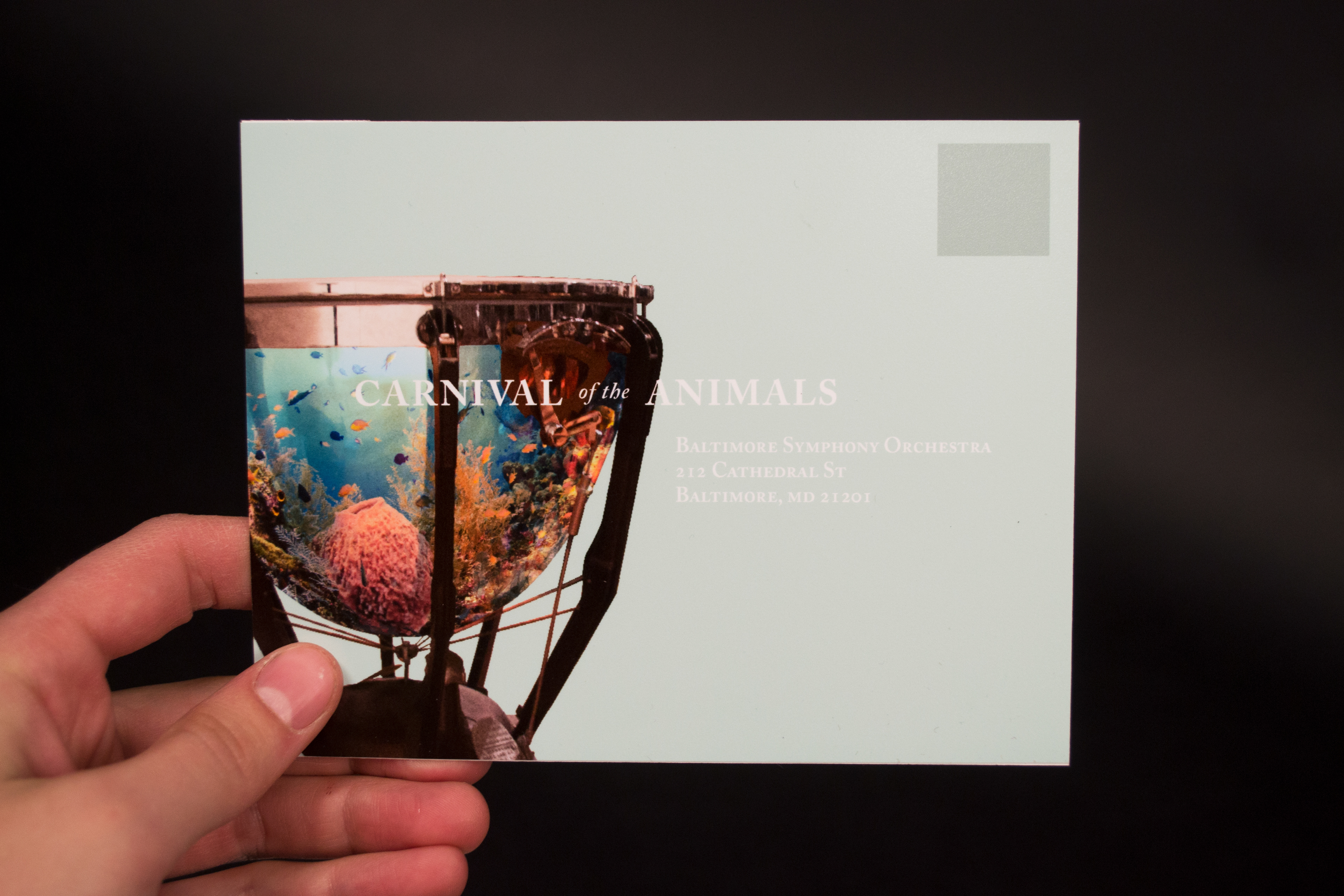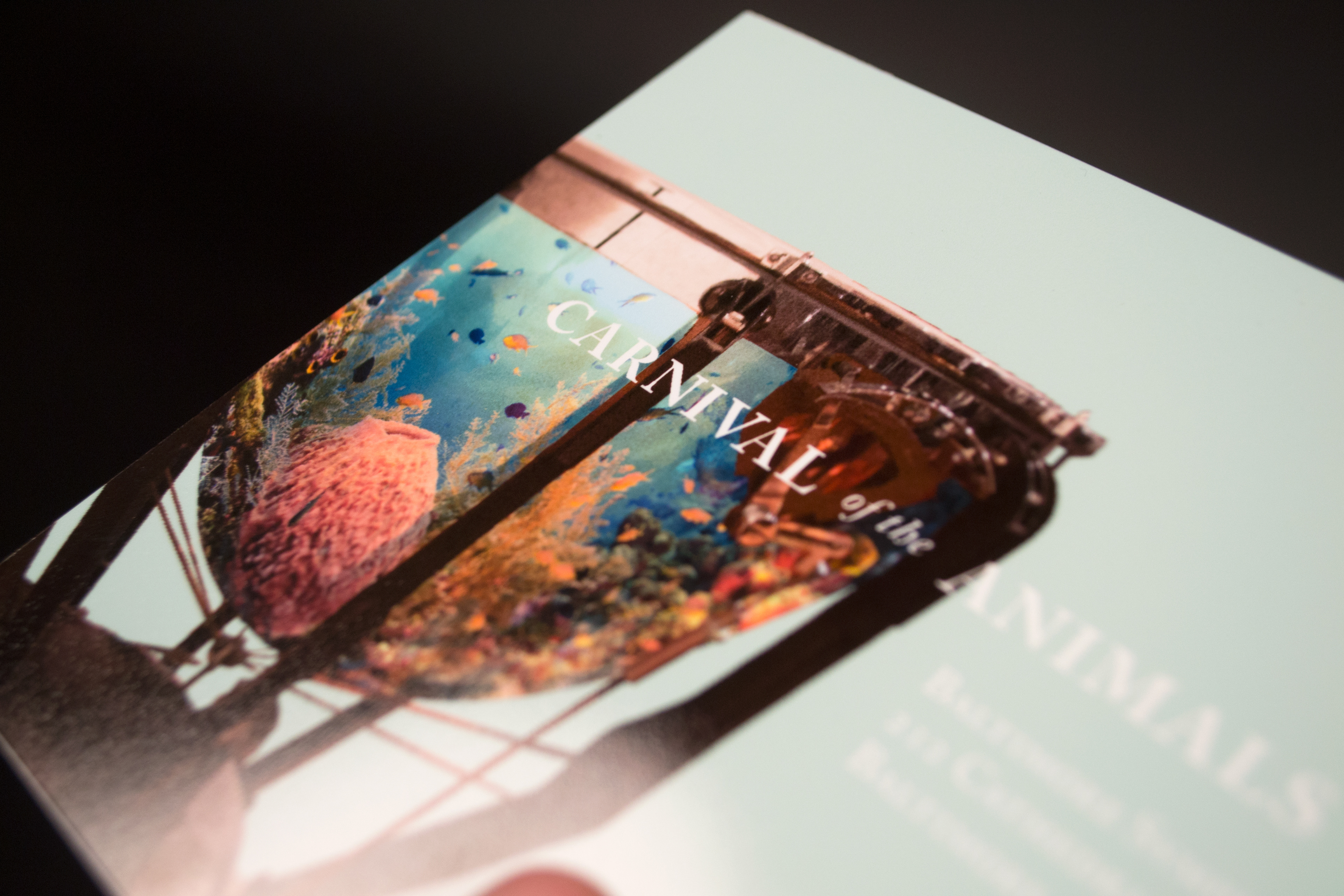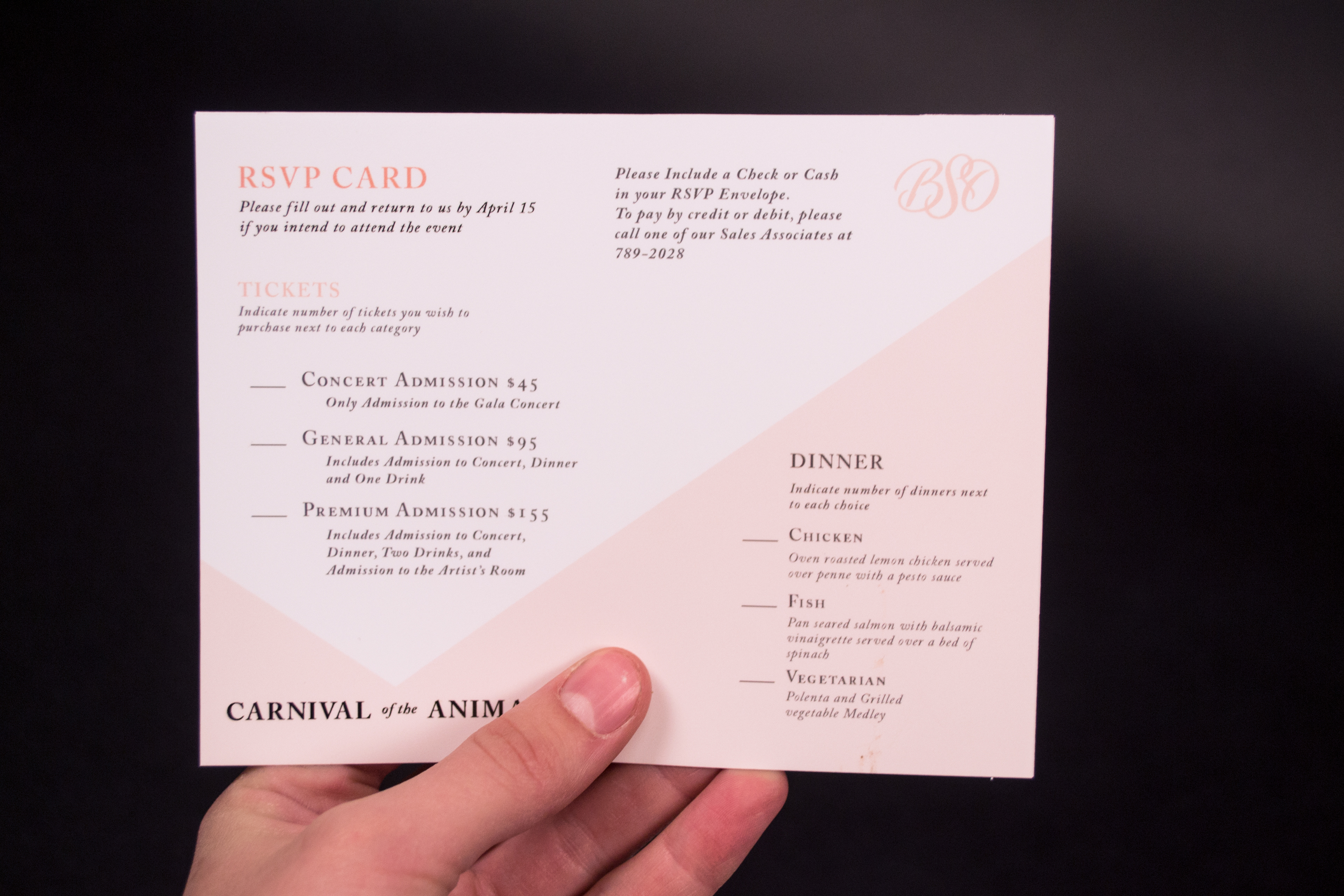 This project was completed for the class "Visual Concepts and Image Design." For this project, we needed to create several images that would only be possible with the use of photoshop. We could use the images in any application, whether it be a poster, a menu, or a set of playing cards. The images needed to be an interpretation of the phrase "Work Creatures." 
Because I see music as part of the work I do everyday, I brainstormed ways in which music and "creatures" or animals interacted. I thought of the piece, "Carnival of the Animals" by Camille Saint Saens. At first I imagined creating flyers and posters for a children's concert, because that piece is frequently programmed for children's concerts. After I had worked more on my images in photoshop, I decided that they would be more fitting for an orchestra gala event. 


I began by listening to Carnival of the Animals, and taking notes on which movements corresponded to what animal and what instrument. I knew that I definitely wanted to edit a Swan and a Cello together, as that is the most well known movement of the piece and I could see the neck of the cello turning into the neck of a swan. The movement that features percussion is called "Aquarium" so I thought it would be cool to make a timpani look like a fish tank. I also saw potential to morph a snake into a flute, since the flute makes a hissing sound when played. I sketched out my ideas: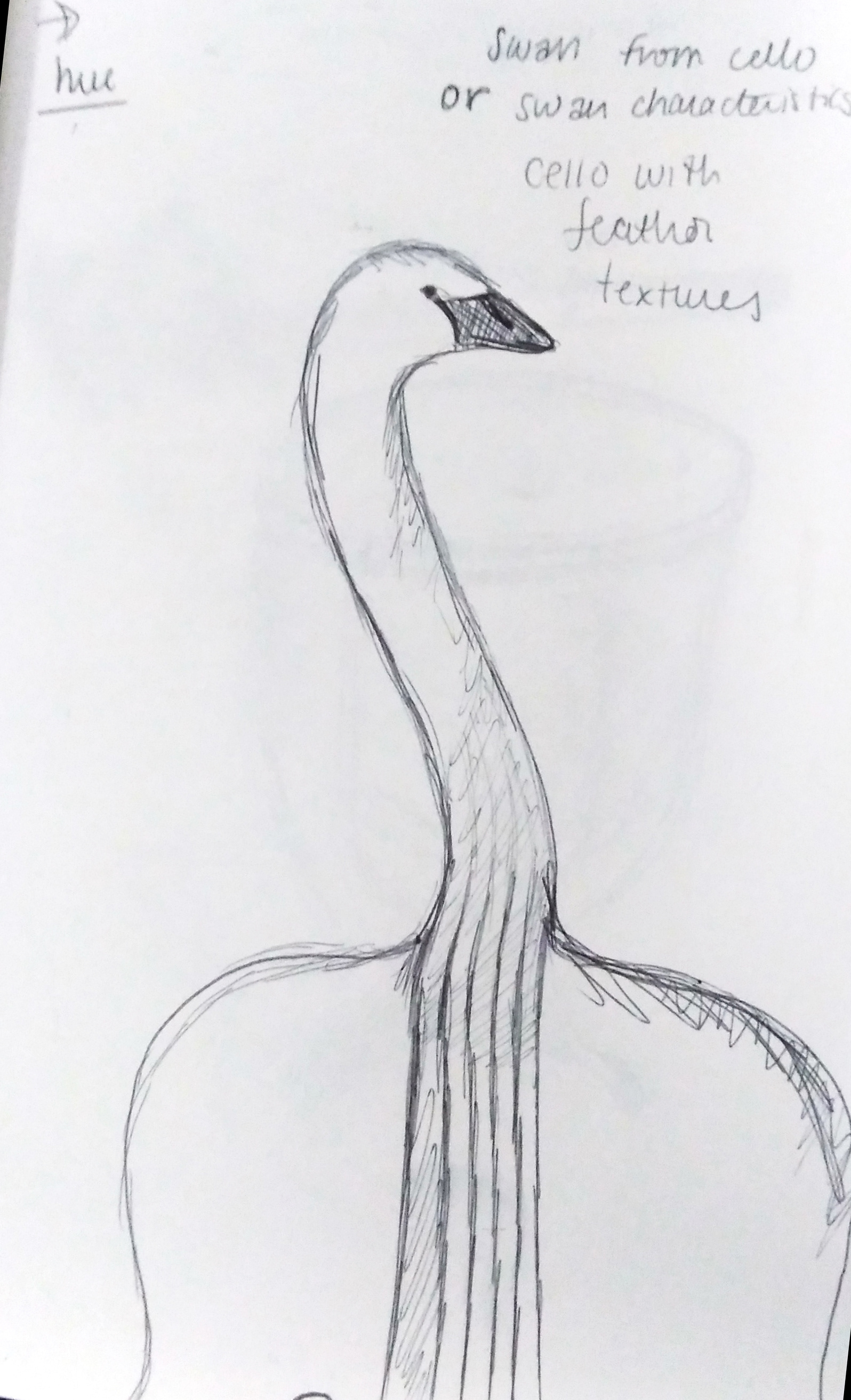 We had to use our own photography for at least one of the images in each creation. I took photos of a Timpani, a flute, and a cello. The images for the Aquarium, Fishes, and Swan I downloaded from Adobe Stock.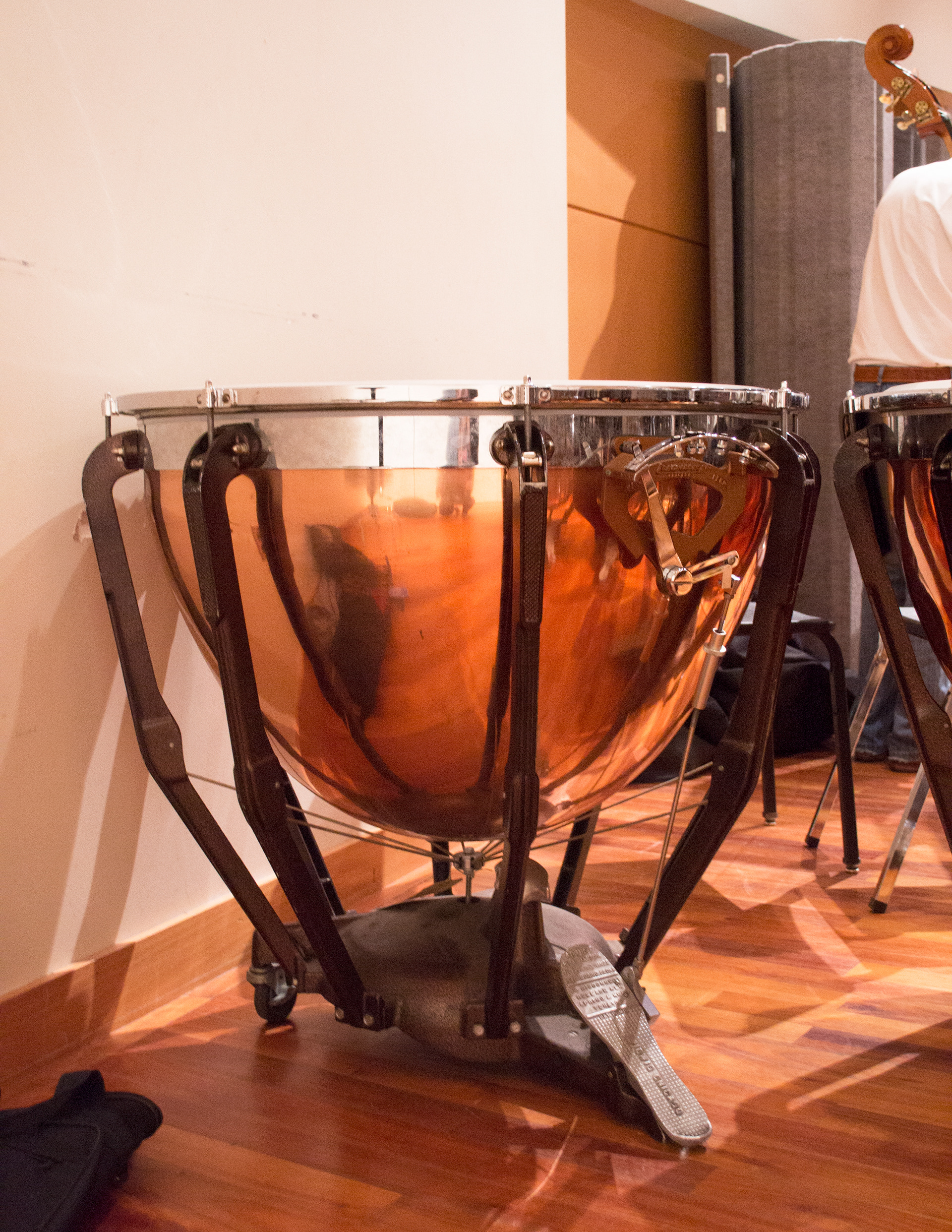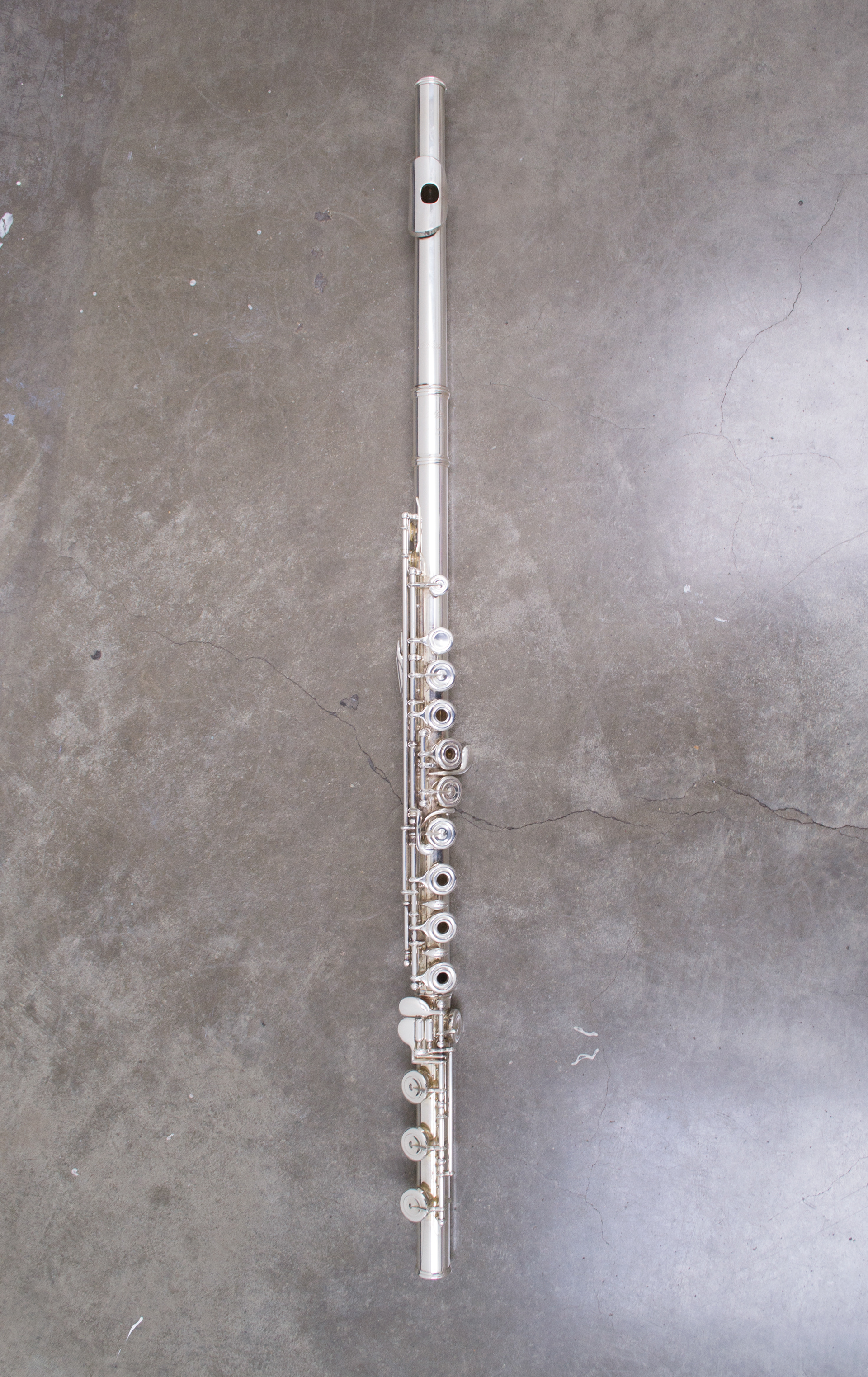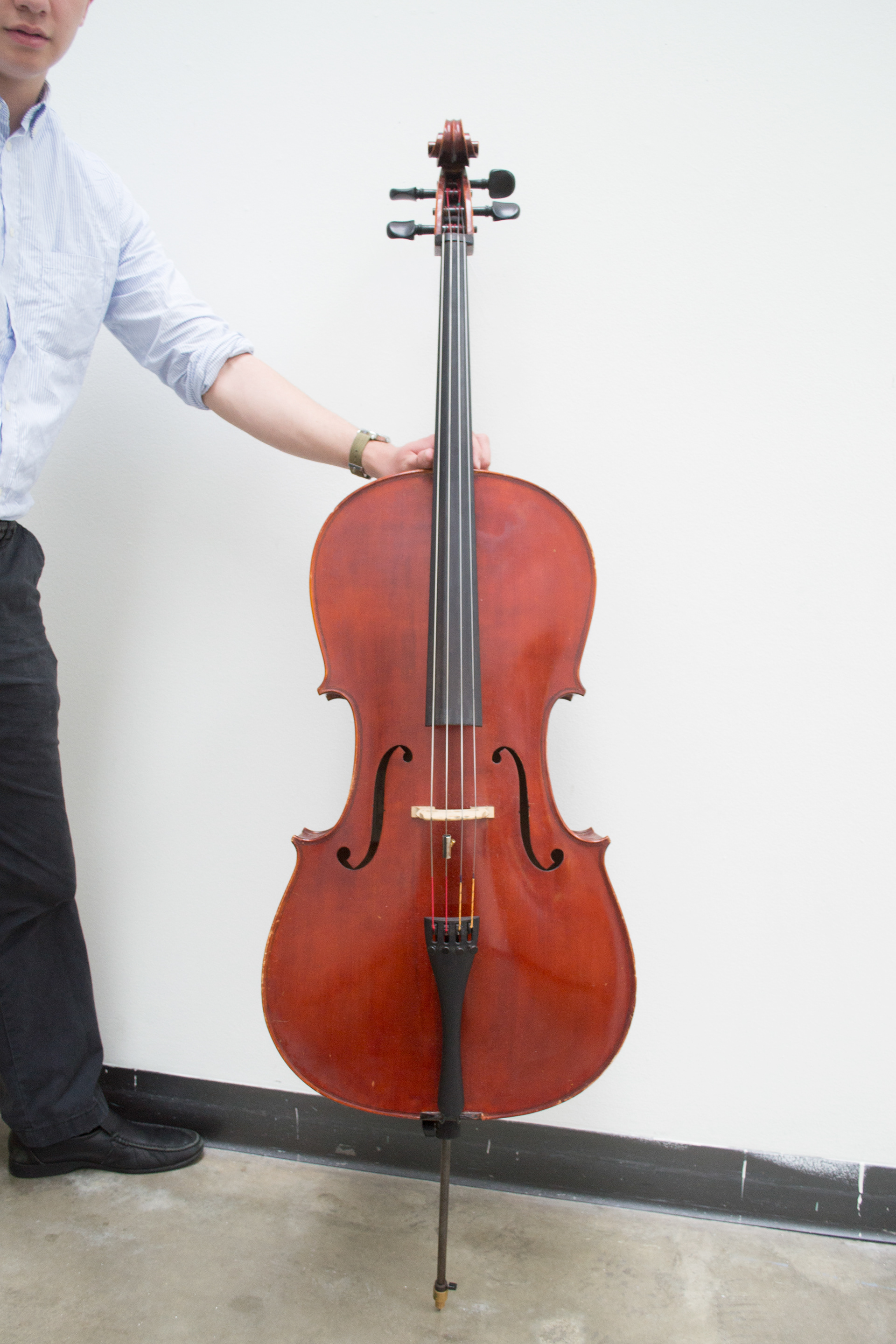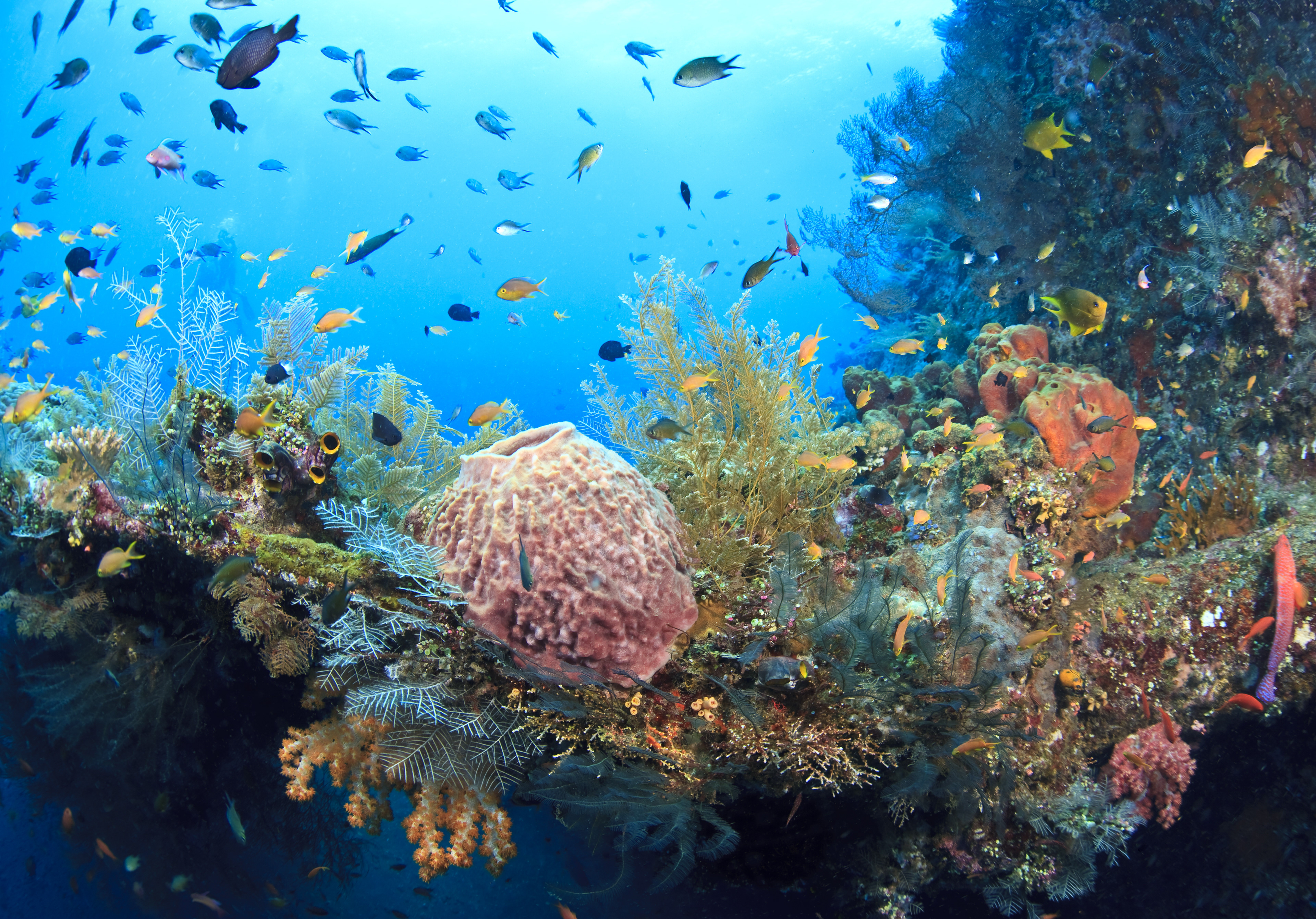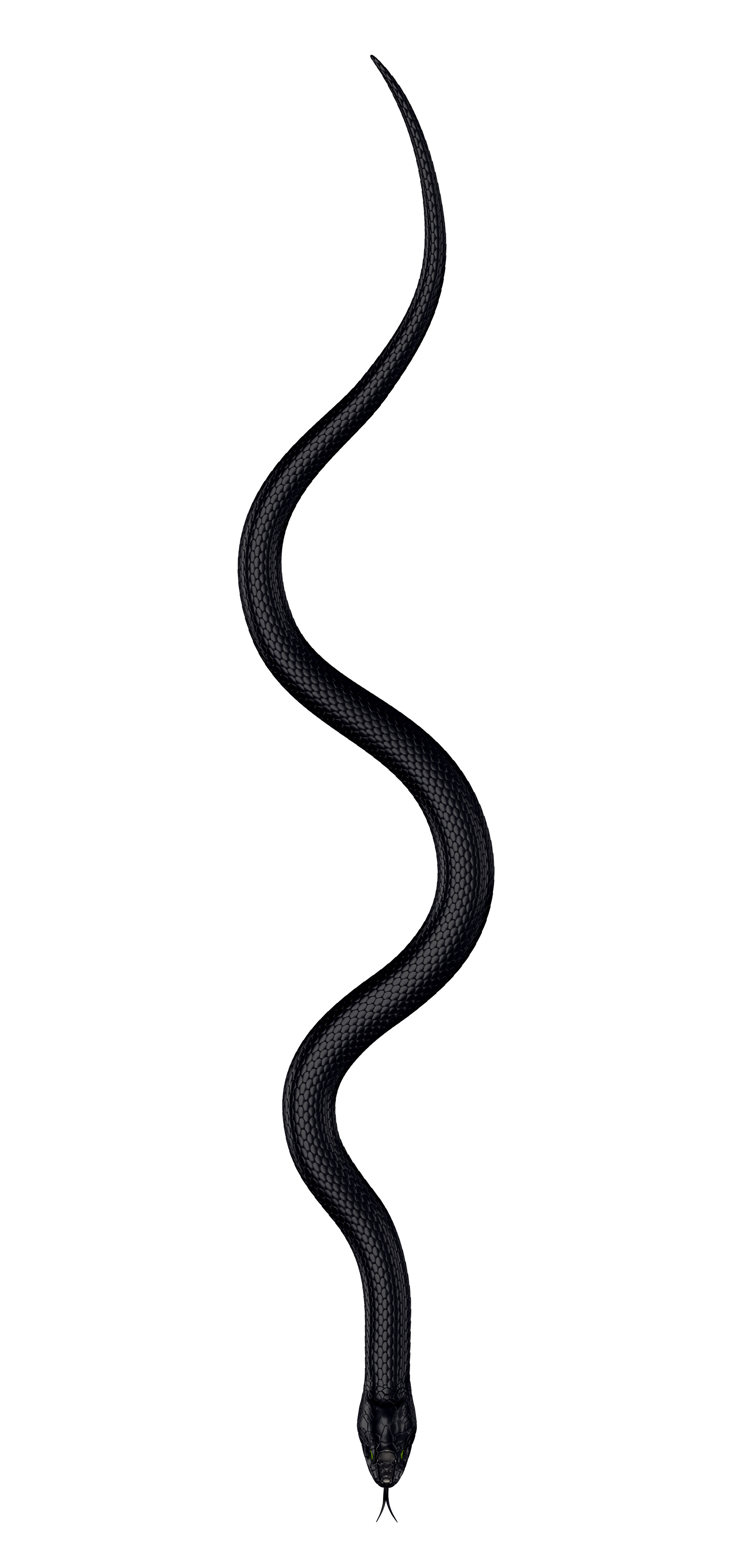 © John Anderson, © GraphicCompressor, © Ludmila Smite
Now with my images, I began working in photoshop. Using masks, warping, clone tool, and layer styles  I merged the images. Below are the final images.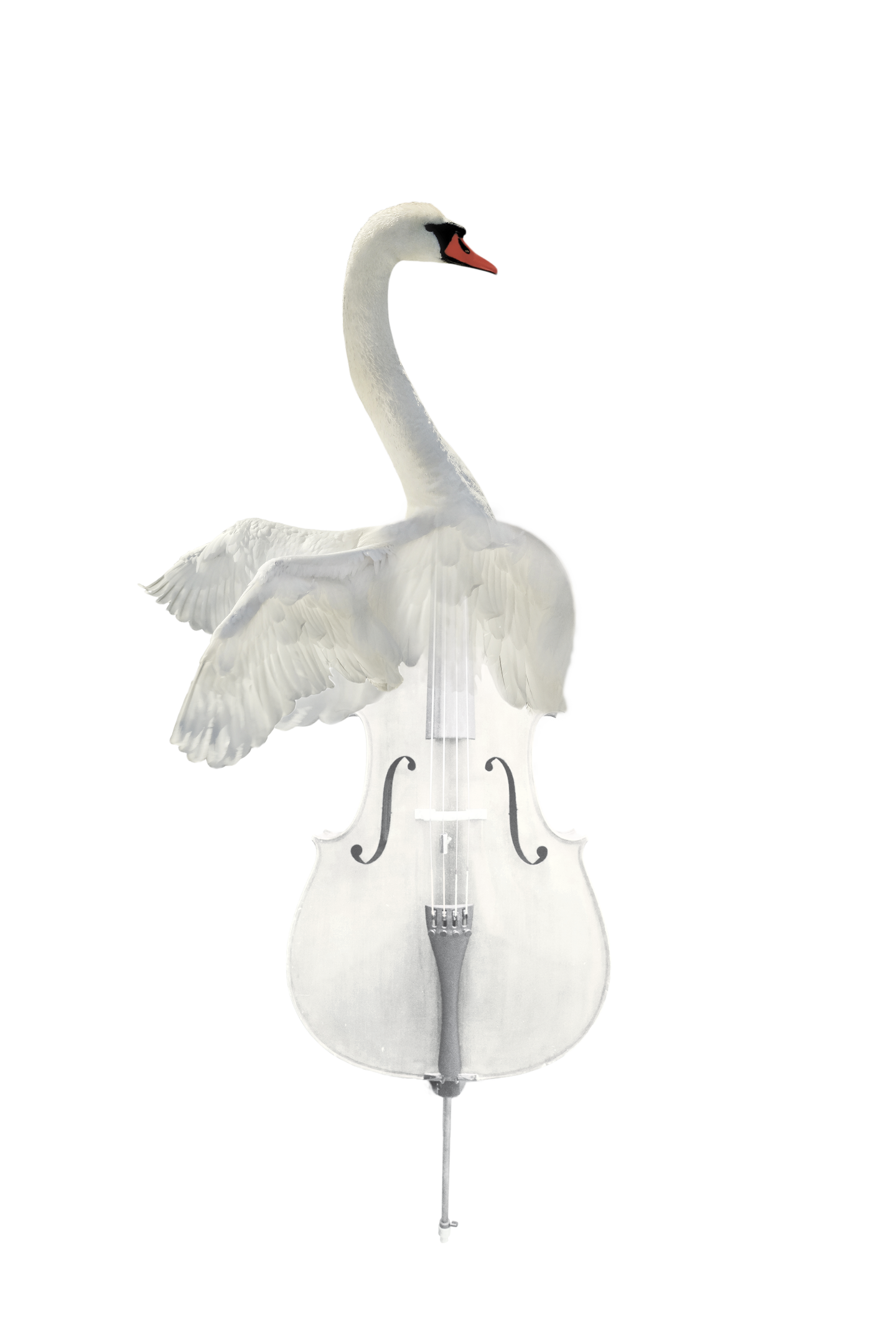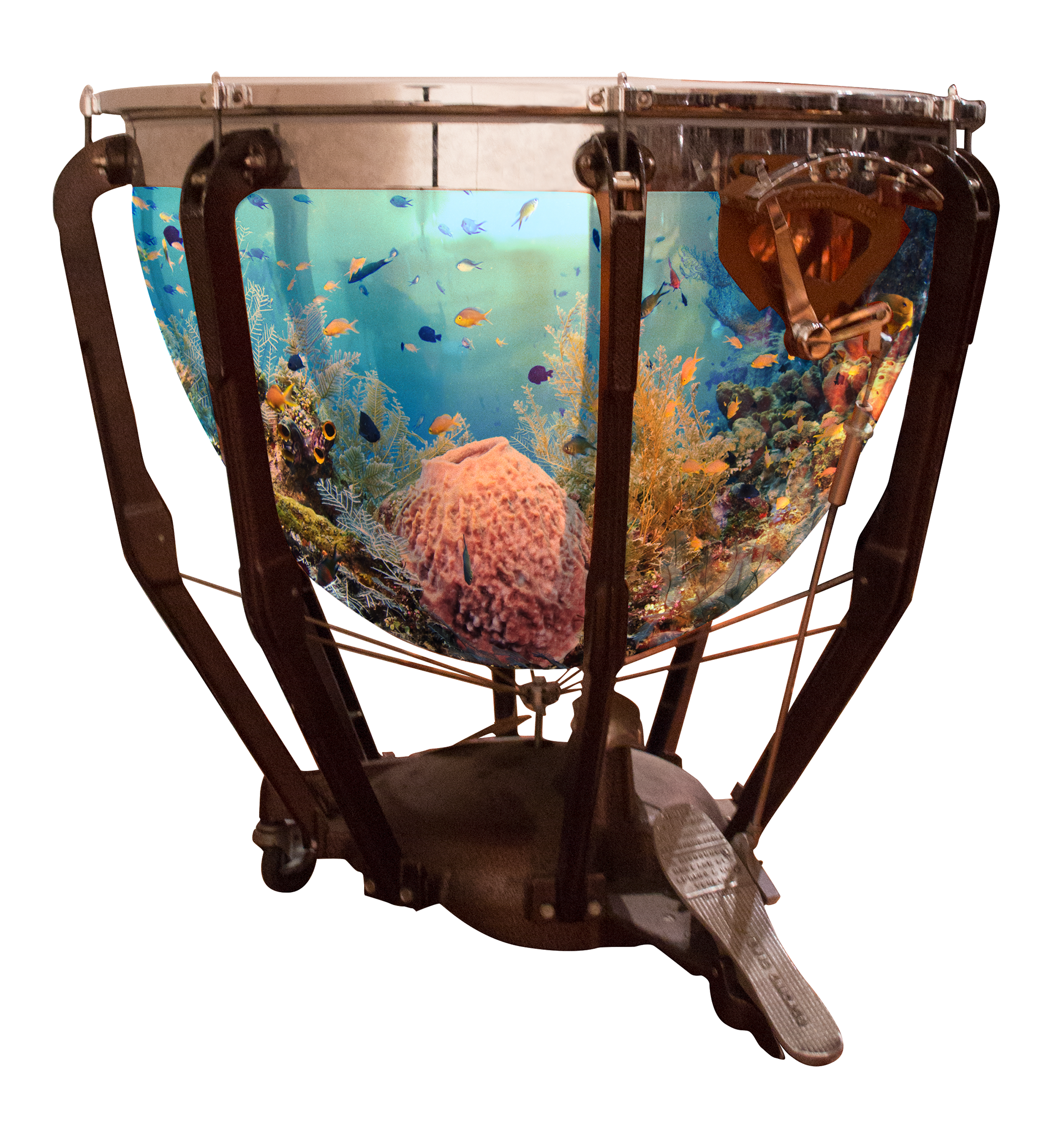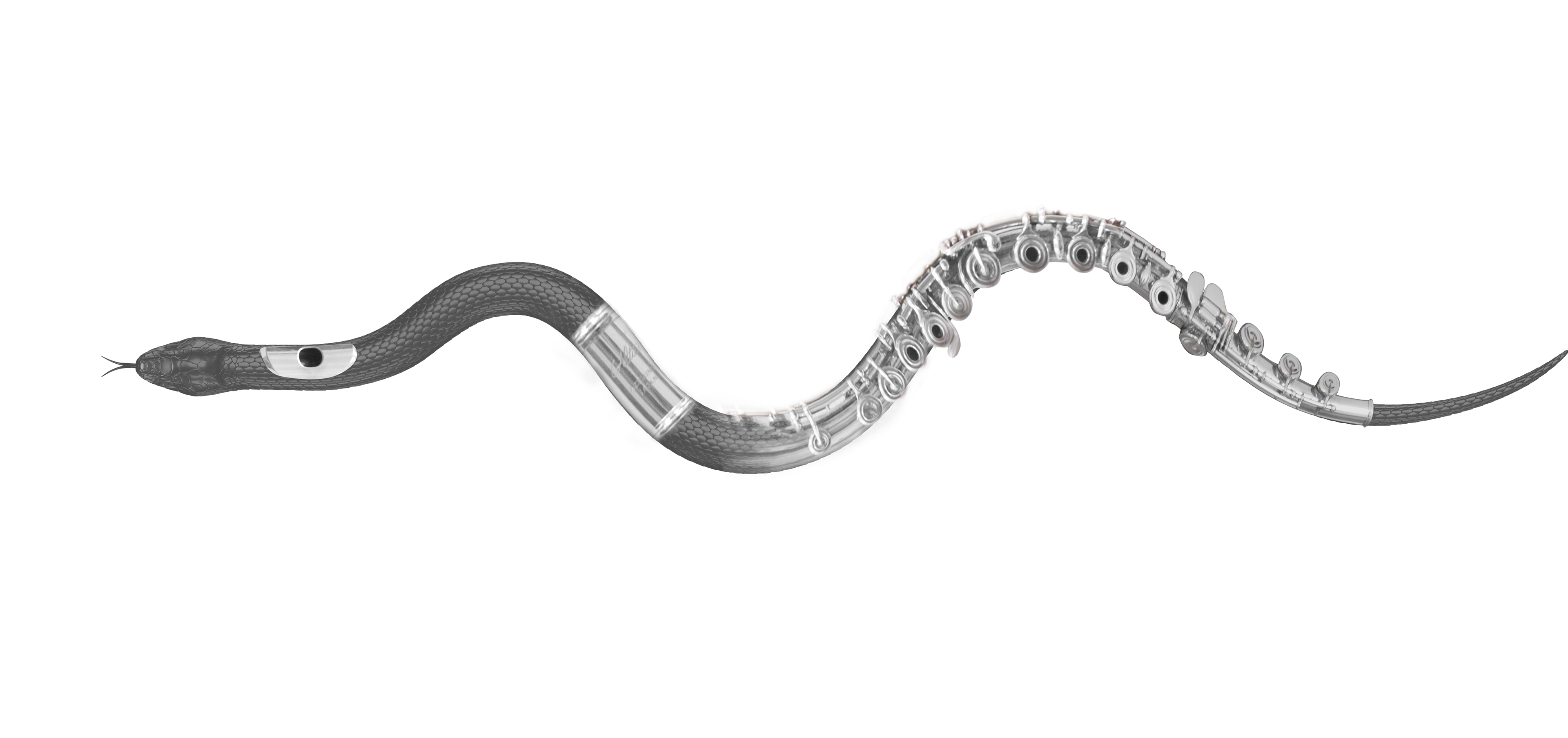 After creating the images, I began designing the invitation that they would be featured in. If this event were to be a real endeavor, I'd imagine this imagery would also be used on posters, banners, and other collateral for the gala. This invitation would be a trifold mailing sent out in an envelope to invited guests. The RSVP card would be attached to the rest of the invitation but perforated for tear off and easy return.