Bewegt Records
Album cover designs created using Stroboscopic Photography. 3 Album Covers 12.5 in by 12.5in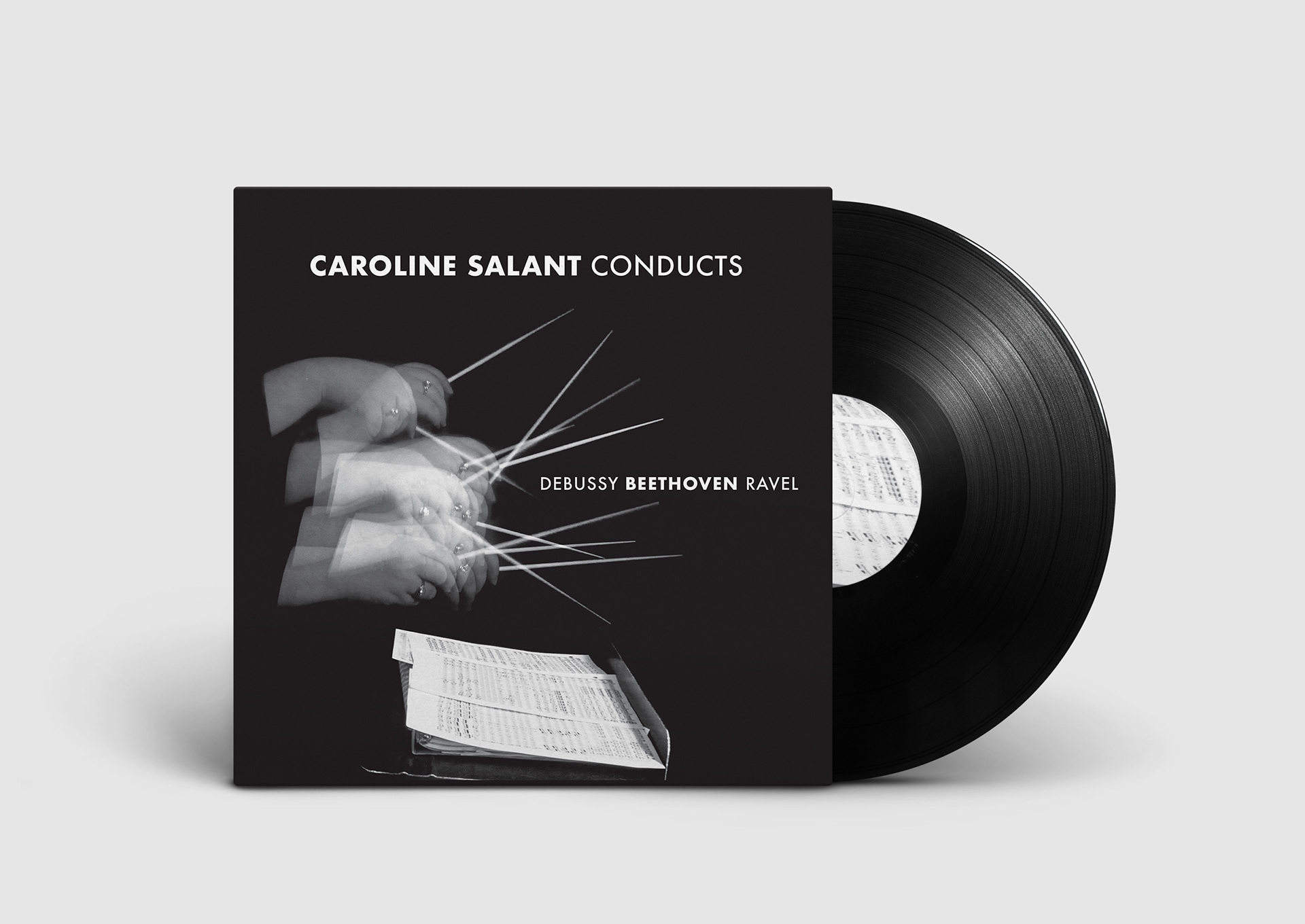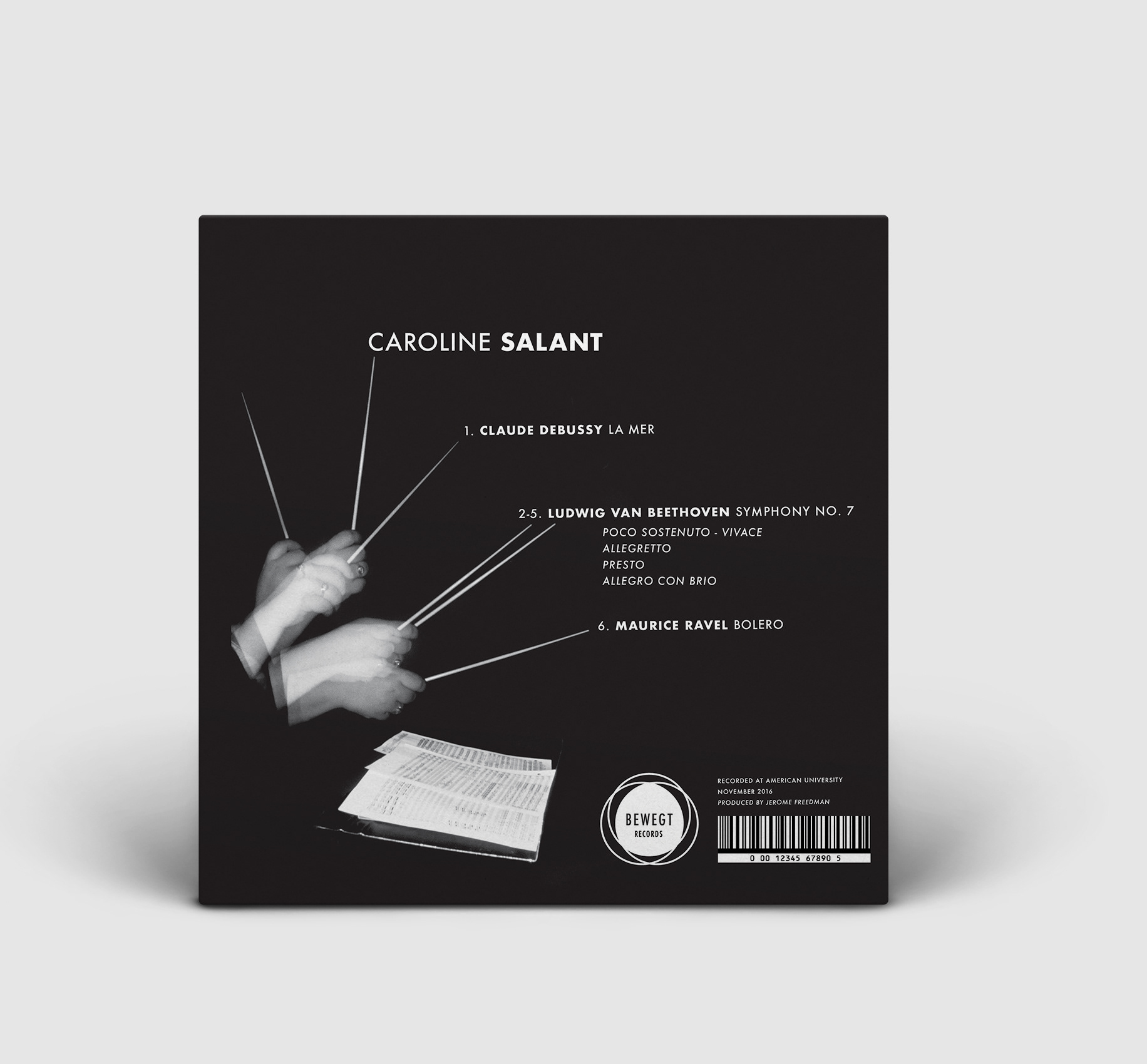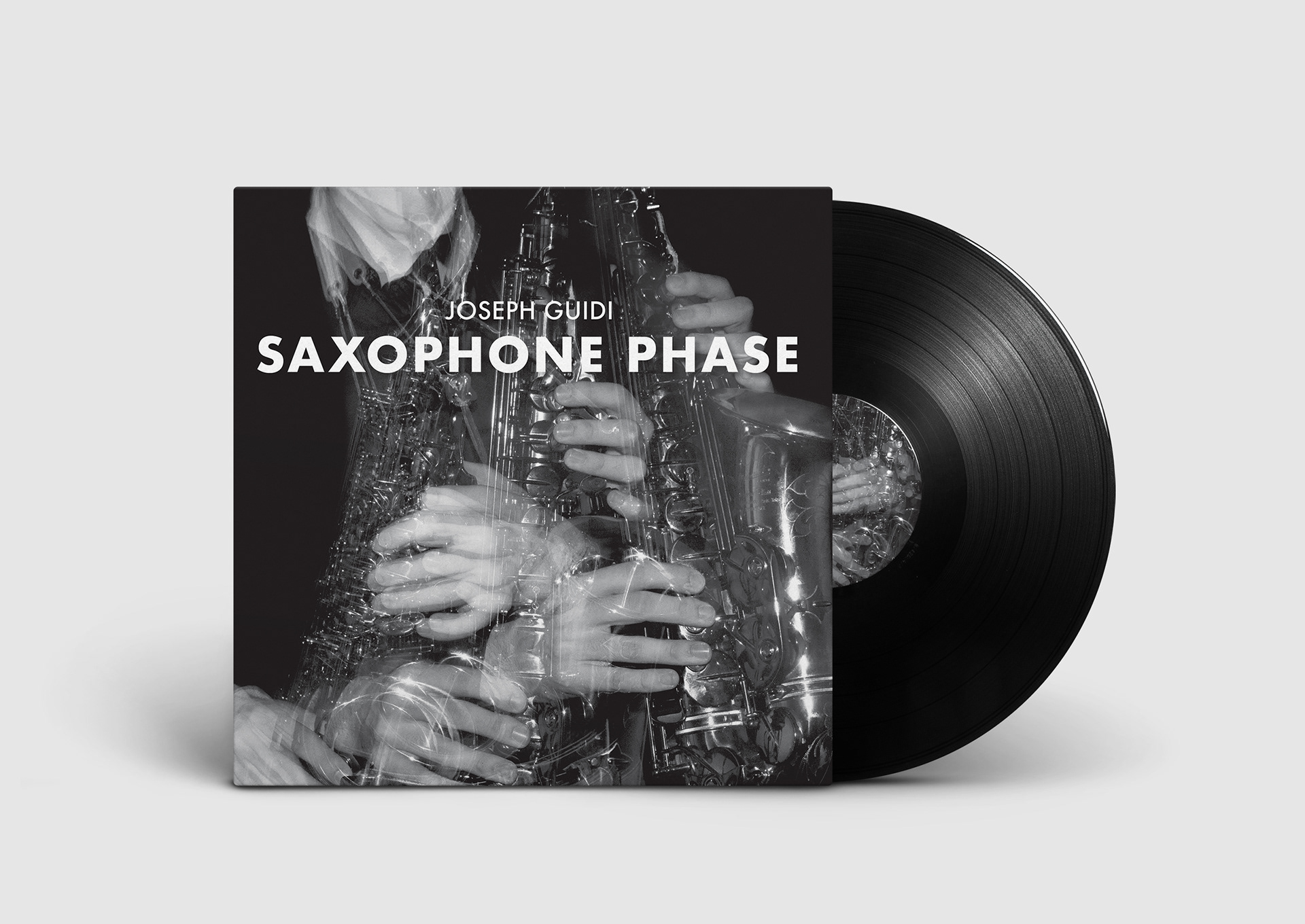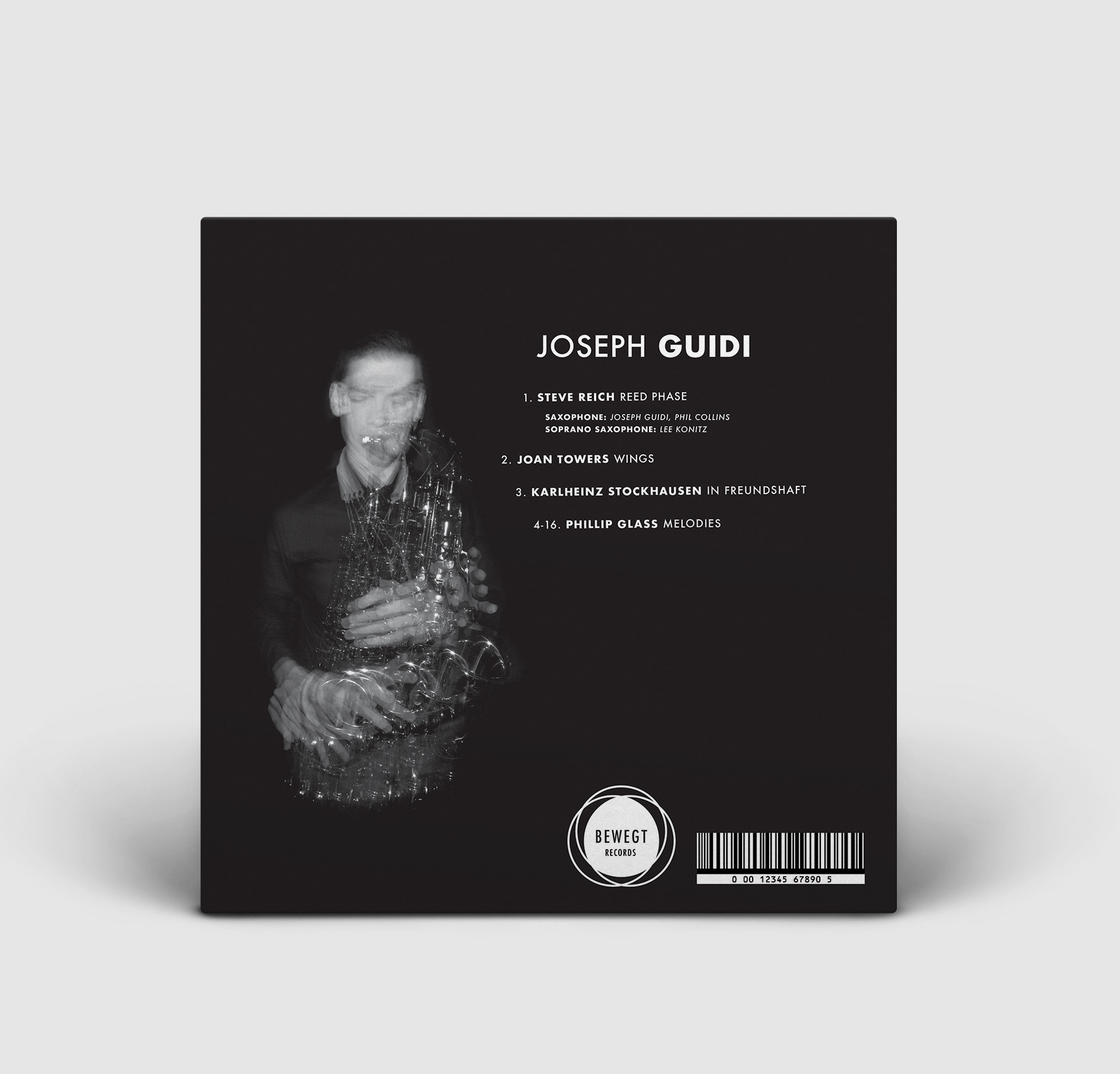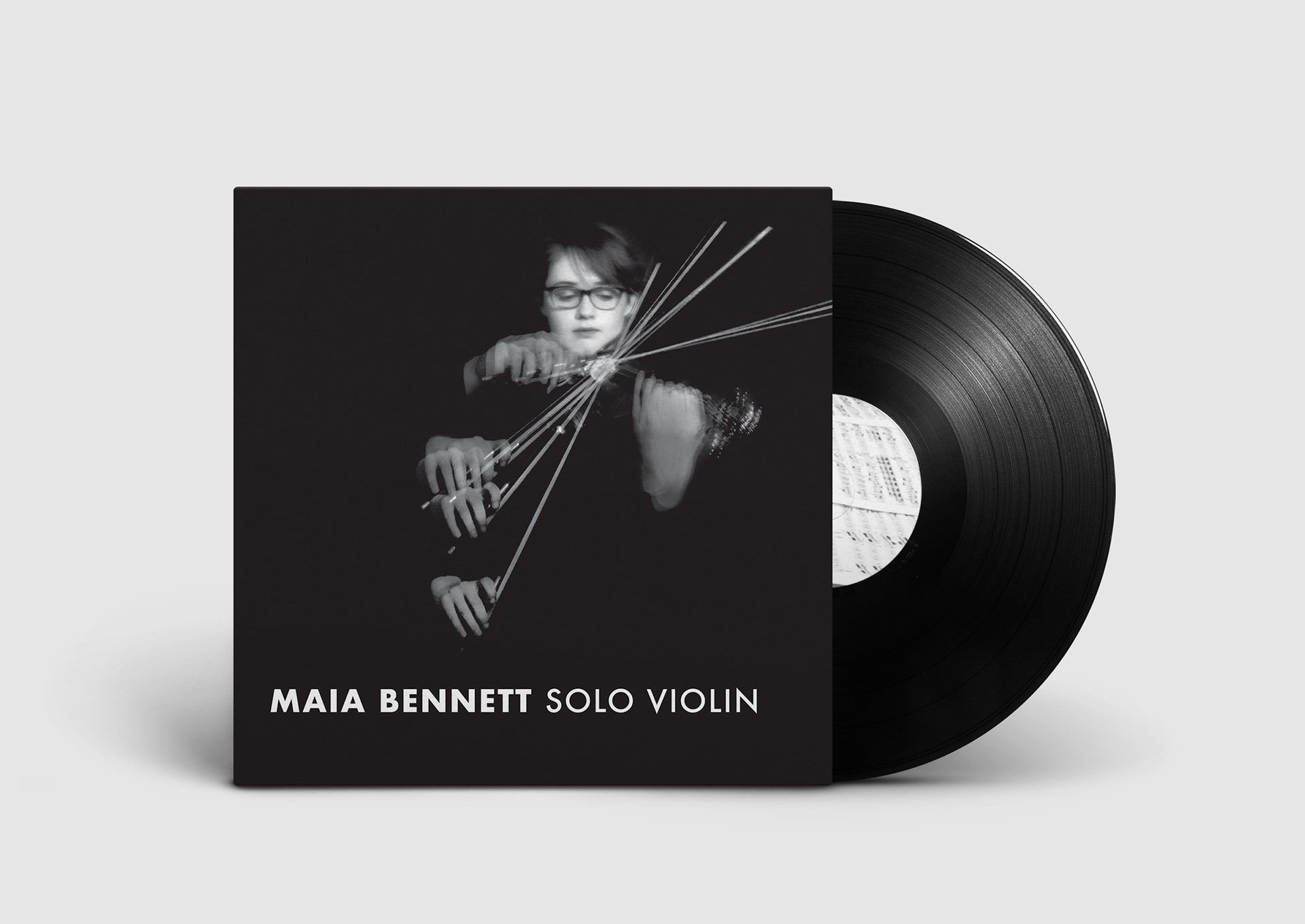 This project was created in fulfillment of the class Visual Concepts and Image Making for Design. For this assignment, we had to art-direct a photoshoot. One of options was to replicate a certain photography technique. I looked into different photography techniques that I wasn't familiar with yet. I chose to experiment with Stroboscopic photography, using a series of flashes to create an interesting photographic composition. Many photographers have used this technique to show the beauty and motion in performing artists. 
The images below are some examples of the method I wanted to imitate.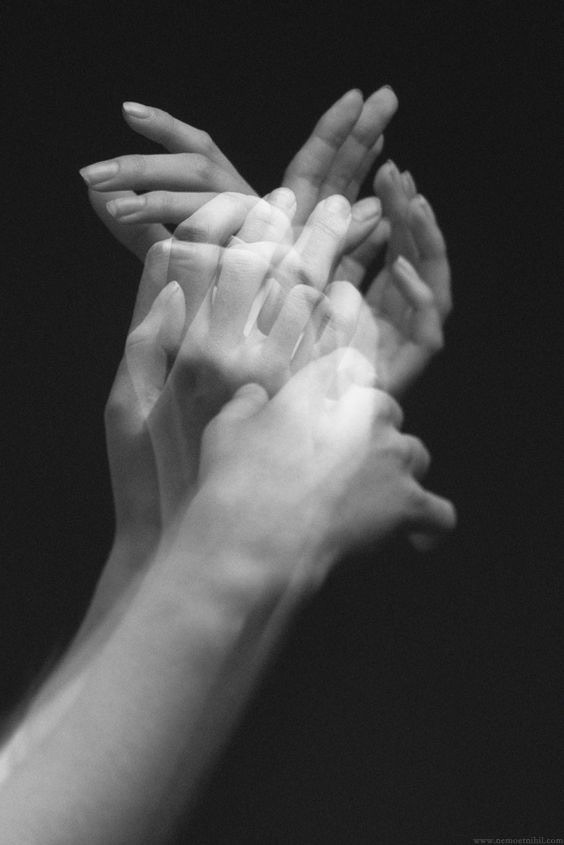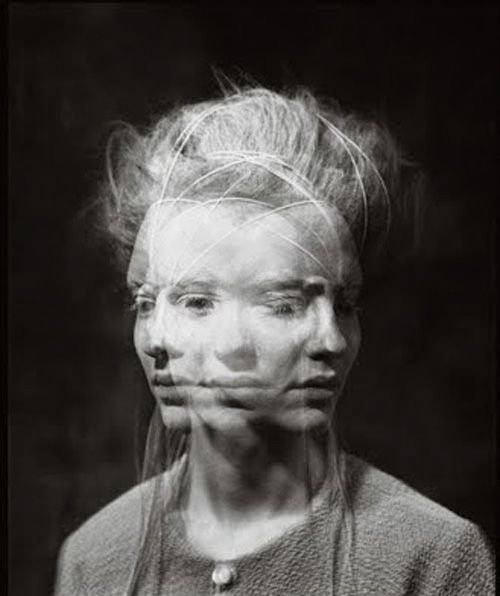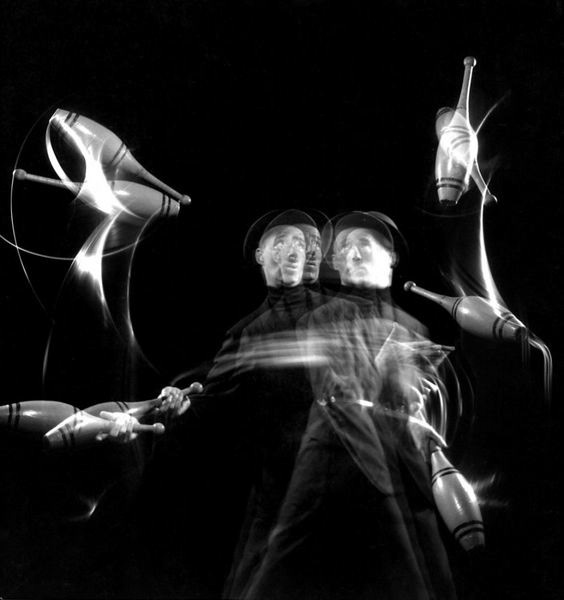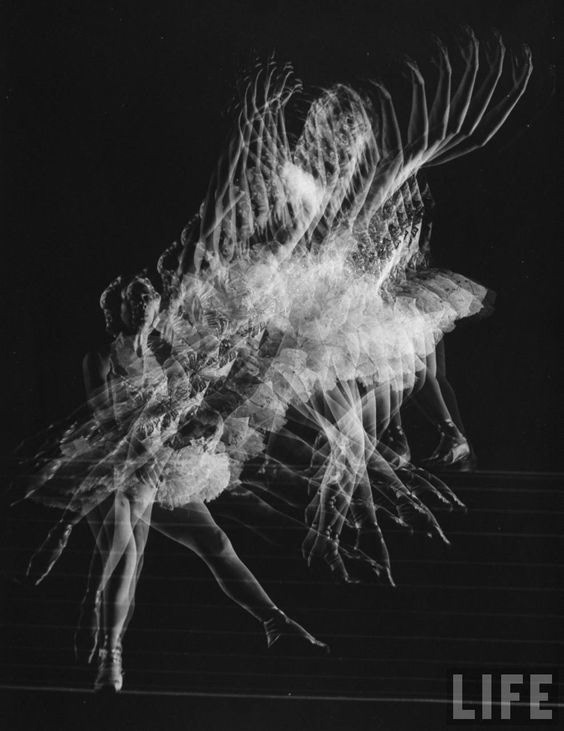 I wanted to capture musicians in motion using this technique. My basic set up was a narrow black backdrop in our Graphic Design photo studio. I used a Speedlite attatched to my camera to create the multiple flashes. My first takes were with Joseph, a saxophonist.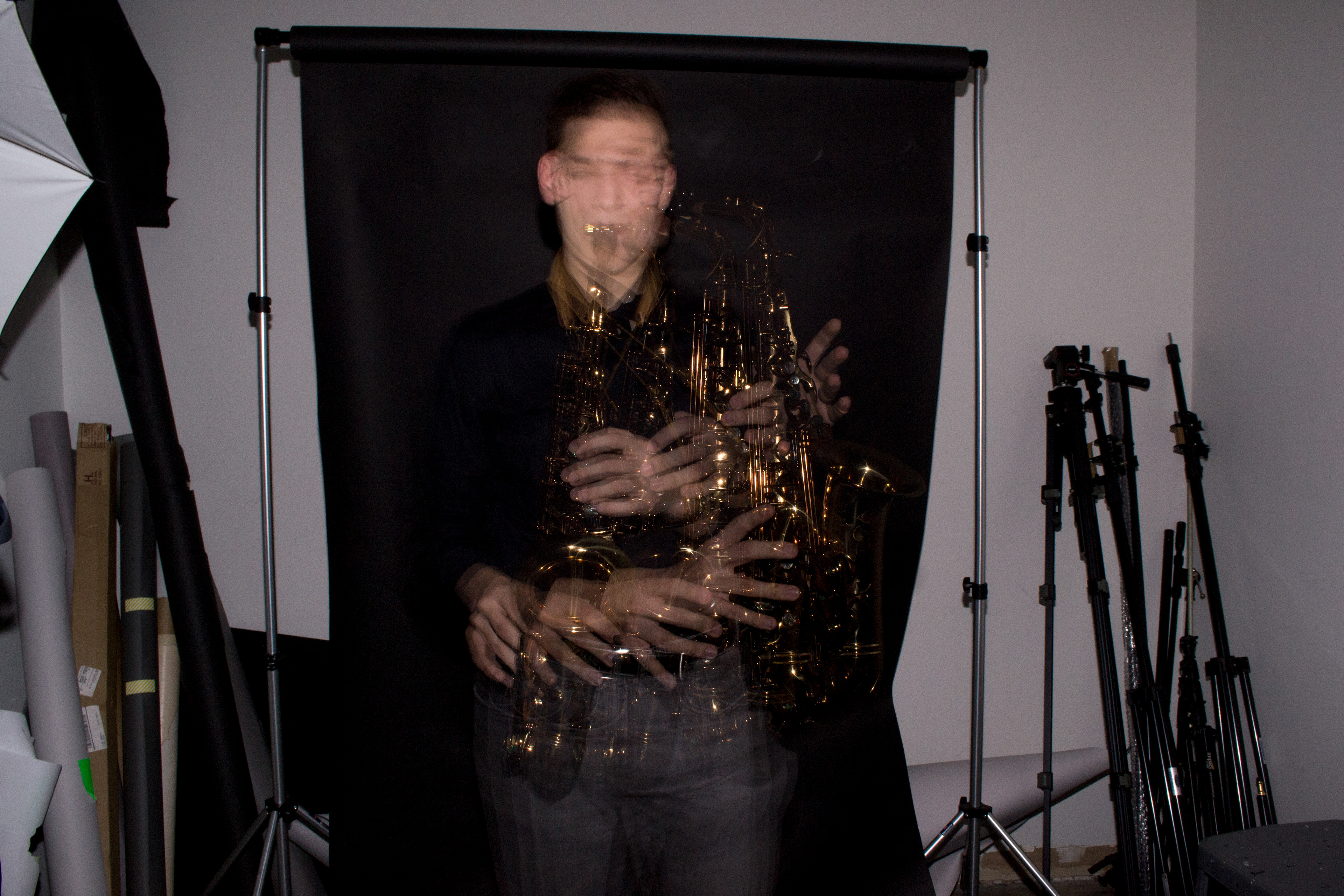 I also photographed Tim, a percussionist and Jarrett, a bassist.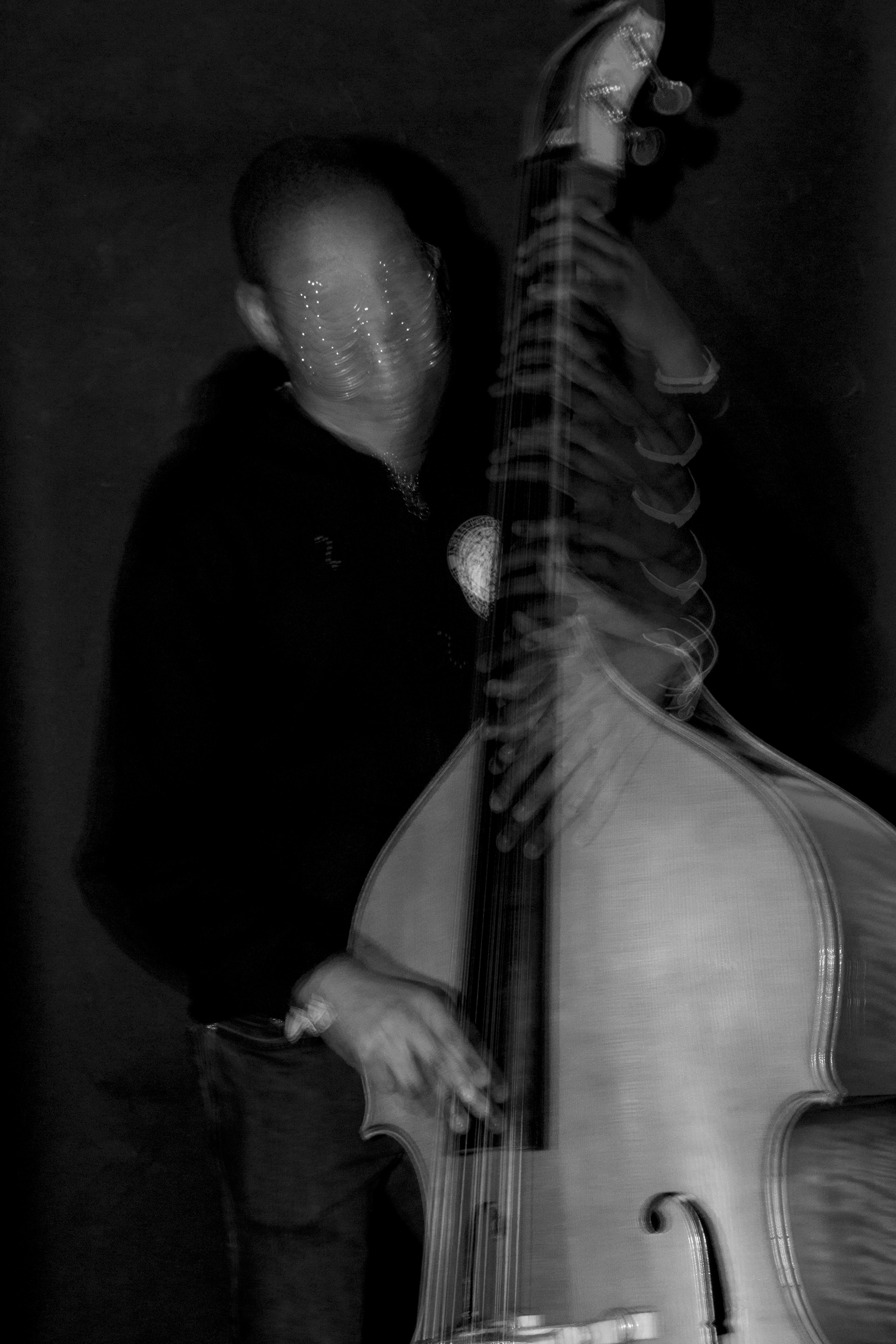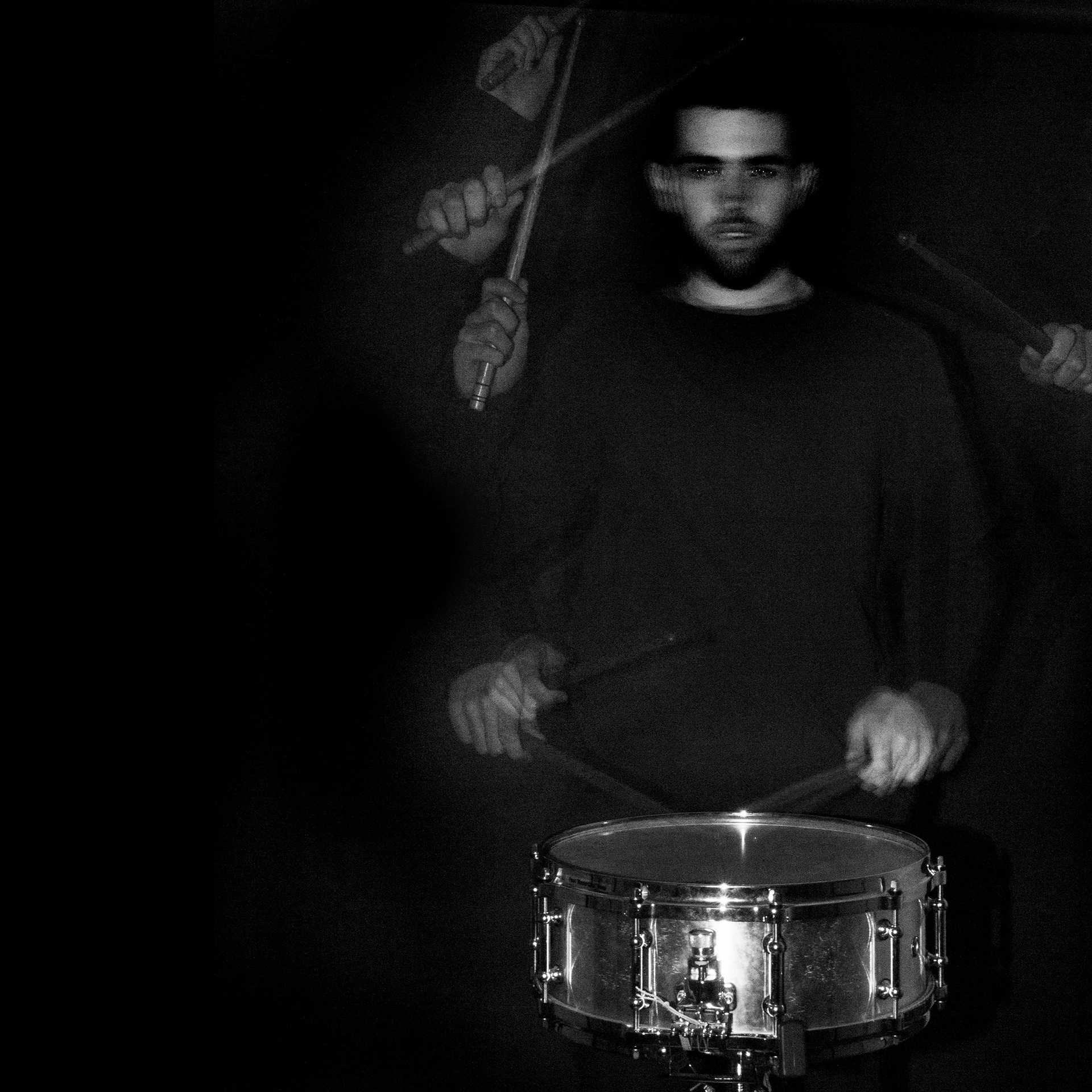 None of the bass and drum photos were quite up to scratch. The Speedlite flashes weren't bright enough and the batteries died quickly. Next I had a fairly long photo session with my friend Jess, the violinist. With the violin, I was particularly interested in capturing the methodical string changes present in many violin pieces, especially solo Bach. I tried to sync up the flash with the string changes.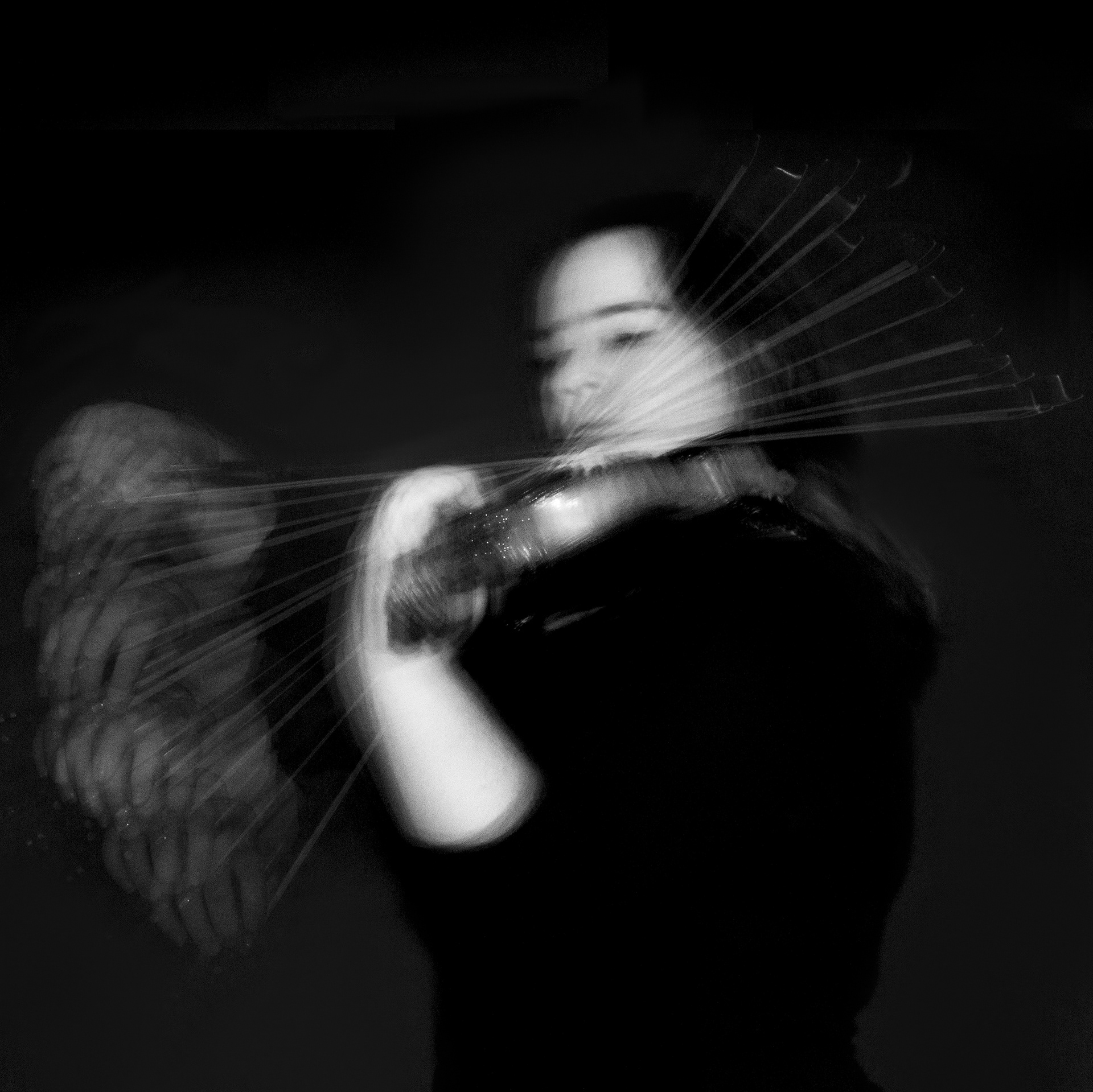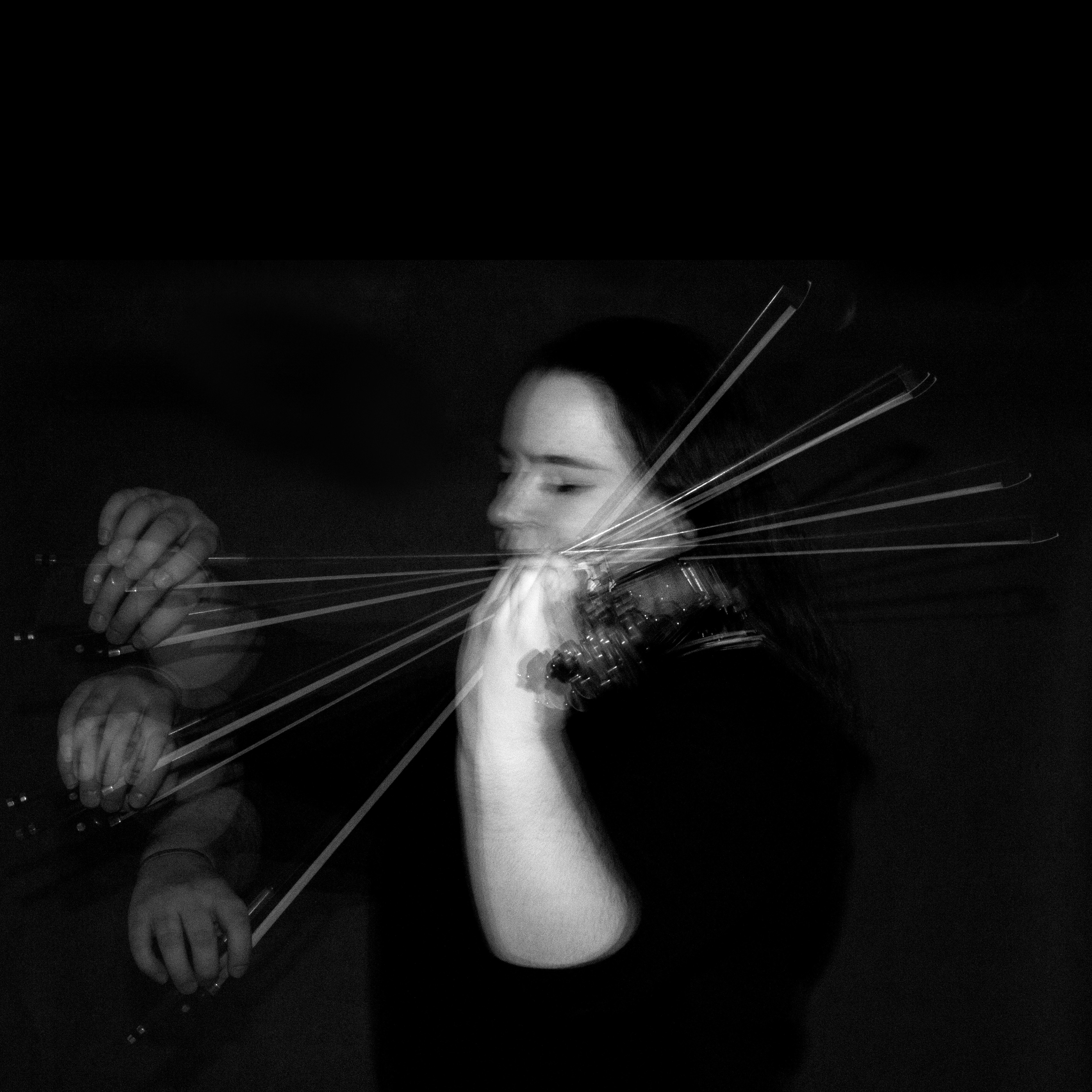 I couldn't quite get the violinist's face in focus while the rest of her body moved. I tried again with another model-friend-musician, Maia. This time, I used large strobe lights to create the flashes instead of a Speedlite. I opened my camera to Bulb, and manually fired the flashes. This allowed me more control over the amount of light on my subject as well as when I placed the flashes.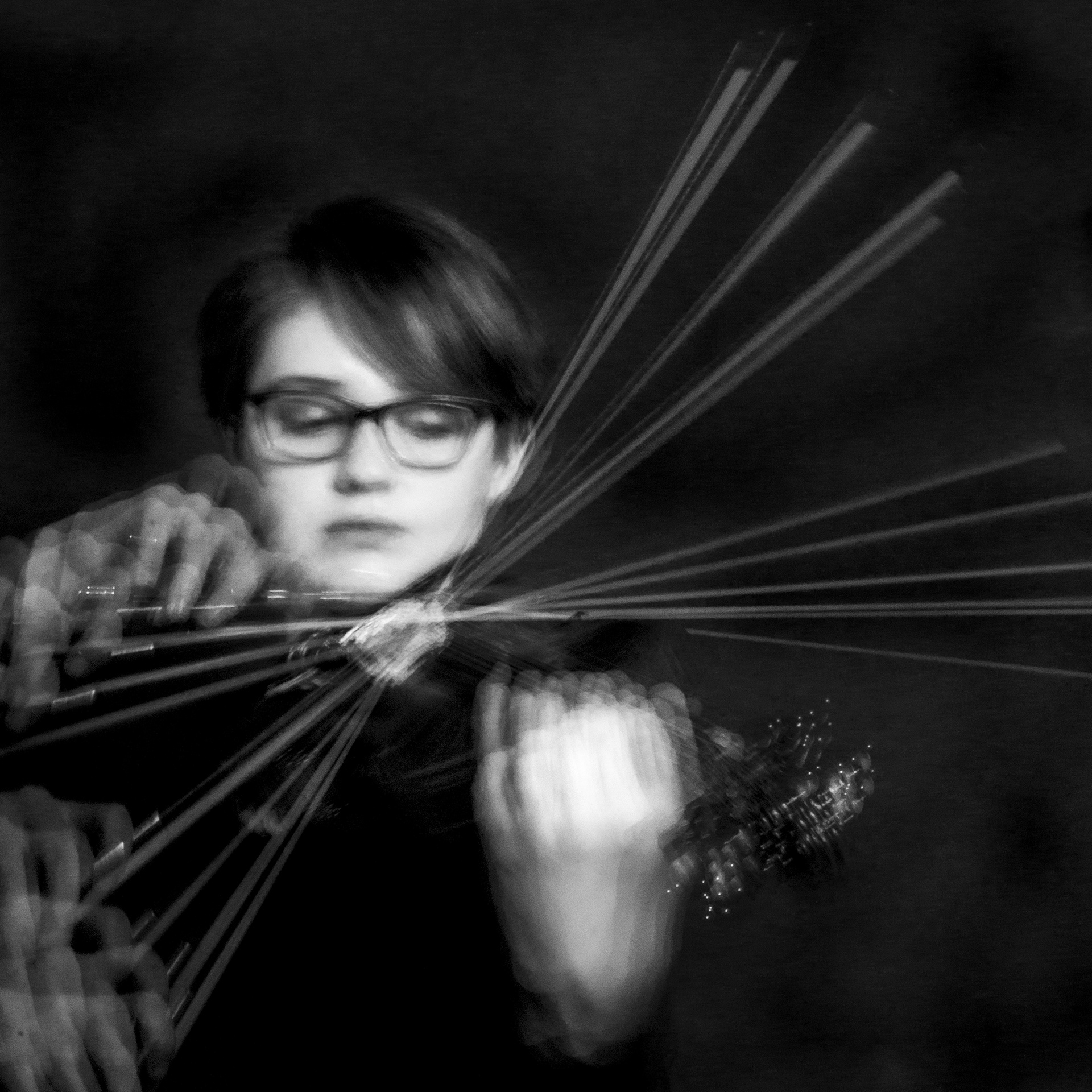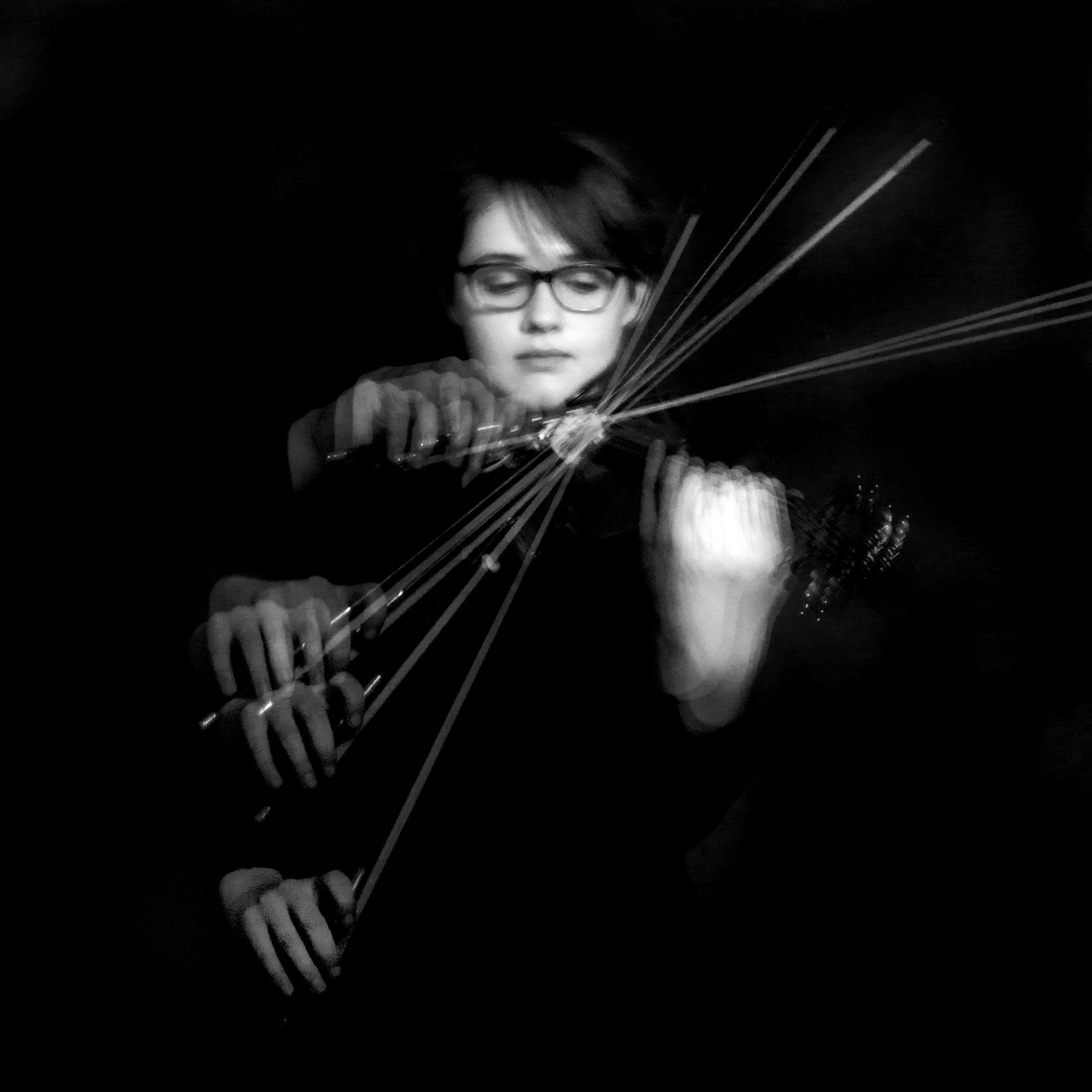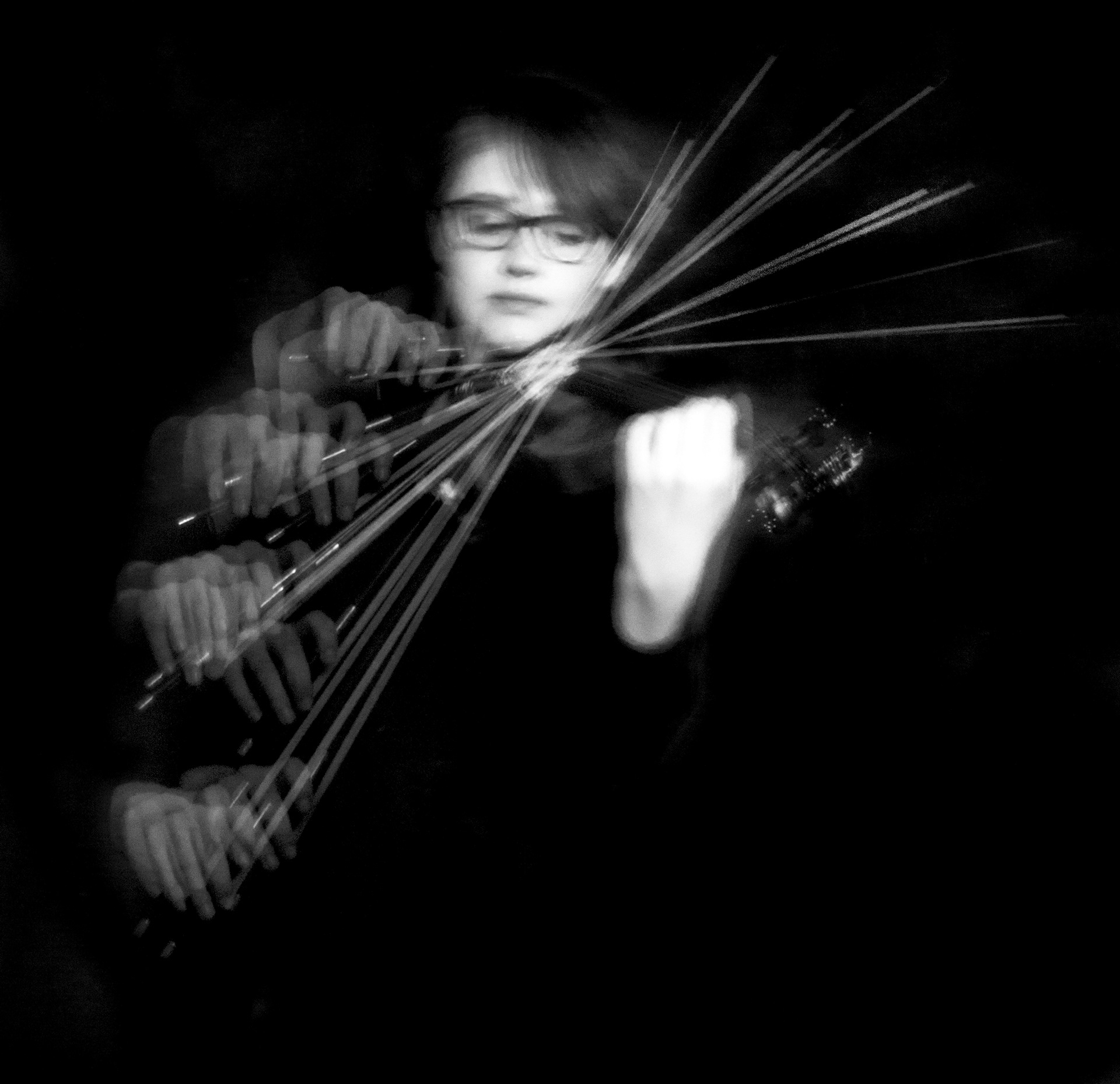 Lastly I shot my friend Cal, who is a conducting student. We again used the strobe lights with my camera on Bulb and experimented with different conducting patterns and different frequencies of flashes.